Apprenticeships in Infrastructure
---
Apprenticeships in Infrastructure
Working in infrastructure means you are a critical part of what keeps New Zealand connected!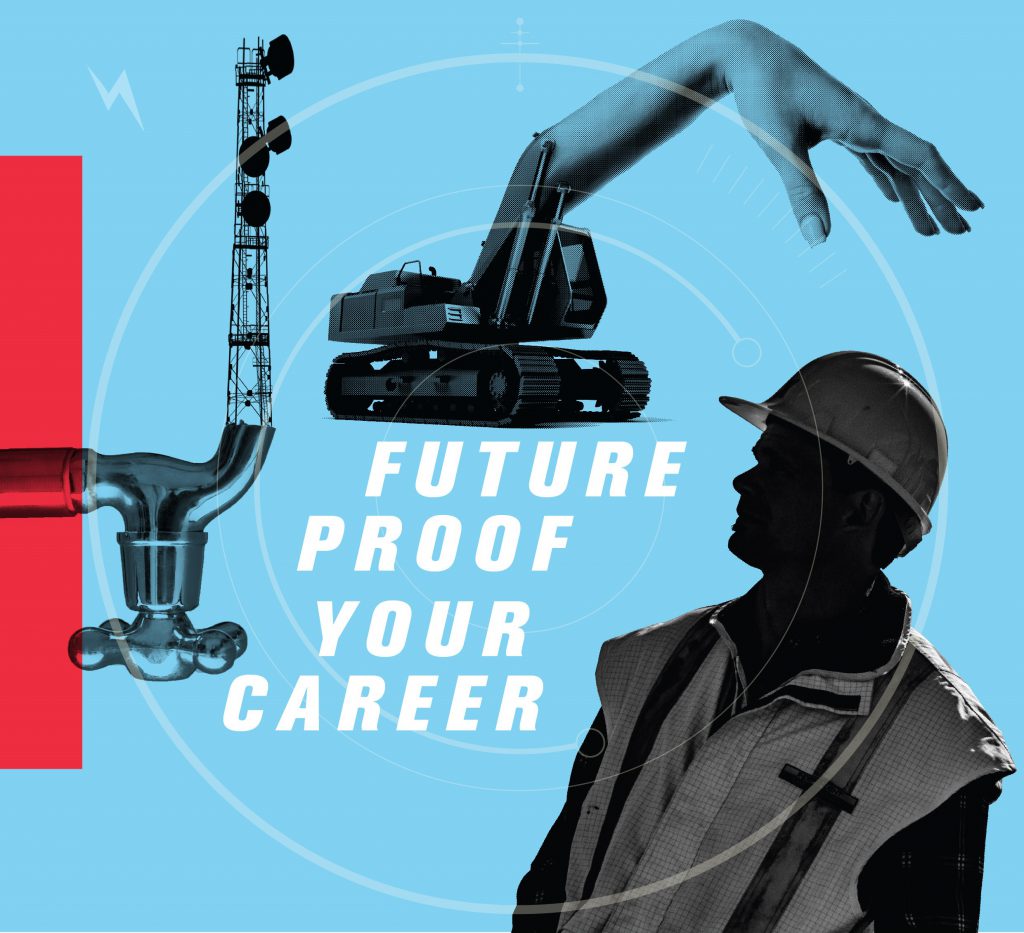 - HUGE PROJECTS
- GIANT TOYS
- REWARDING CAREERS
EARN $165, 000 MORE
by the age of 28. Compared to those who studied a degree at university. 
---
You're part of the industry that keeps everyone moving from Cape Reinga to Bluff, by treating the water and laying the pipes used to get fresh water to homes, keeping the power moving through the electricity network that turns on our lights and improving the telco networks that keeps everyone connected online.

Free Trades Training now available
INFRASTRUCTURE Apprenticeships
The industry is booming with apprentices in hot demand!


These Apprenticeships are suitable for all ages and usually take around 2-3 years (a similar length of time to a bachelor's degree). They lead to a nationally recognised Level 4 qualification and provide a foundation for those looking to upskill, gain recognition for their skills, or get started on their career journey. These are all eligible for Free Trades Training. 
The best part? You earn while you learn!
---
How connexis helps
Connexis provides qualifications, that are developed with industry, to get your career progressing and your knowledge and experience nationally recognised in the infrastructure industry.
Once you've spoken to your employer contact us to make your next big step towards getting skilled up!
To start a Connexis qualification you must first get a job in the industry*
Sign up to a qualification
Contact us to get started
*Not yet employed in the industry?
iJobsite is a great place to keep an eye out for jobs and employers hiring right now.

Interested in an apprenticeship? - Register your interest now
---
[/cs_section]