October 2021 ASSESSOR eNEWS



A note from Paul Mitchell
2021 has been a year of change for Connexis brought on mainly by the New Zealand Governments' Reform of Vocational Education (RoVE) programme. One of the biggest changes has been the establishment of the Workforce Development Councils (WDCs) which will take over many of the standard setting functions of Industry Training Organisations (ITOs) and the New Zealand Qualifications Authority (NZQA).
As well as the functions moving across to the WDCs, a number of our Connexis team members have also taken up key roles with Waihanga Ara Rau Construction and Infrastructure WDC. WDCs will play an important role in the new system and it is great that some of our team are taking their skills and expertise across to this new organisation to ensure important qualification development and quality assurance work continues on behalf of our industries.
This does mean that we have some roles to fill in Connexis and recruitment is already underway on this. In the meantime, we have an experienced team to ensure we continue to provide a high quality service and that it is business as usual for our workplace assessors.
I am stepping in to take over as GM of Learning Solutions from 11 October as Mike Grumball departs to take up a senior position within Waihanga Ara Rau. Having worked with Connexis in various roles over the last 6 years I have a good understanding of Connexis and the industries we serve. I am looking forward to working with our assessors and moderators to continue this vital service.
Connexis will be working closely with the WDCs into the future and we will continue to work with and draw on the experience of the staff who have moved across.
Ngā mihi,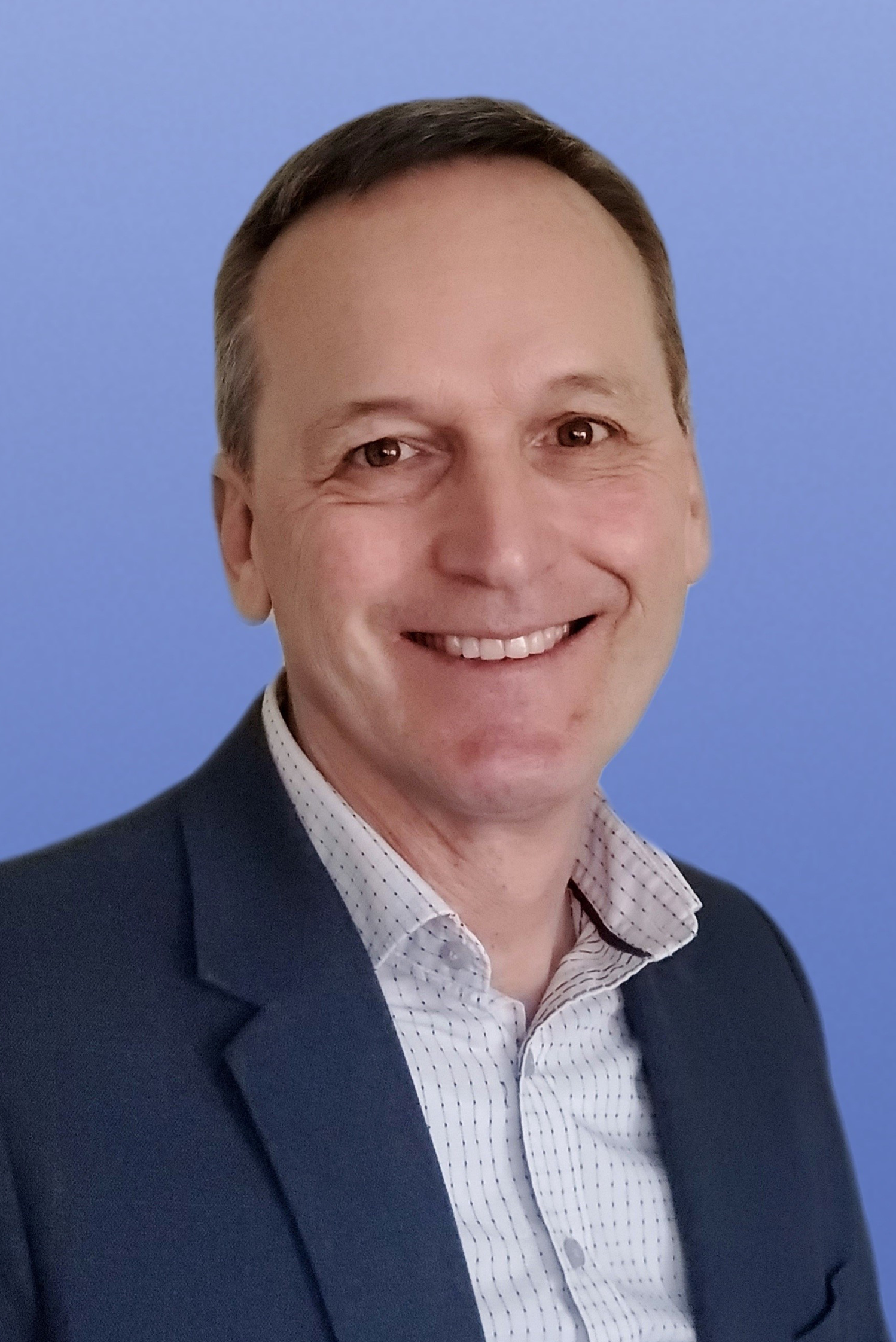 Paul Mitchell,
Programme Manager - RoVE Transition soon to be GM Learning Solutions
STANDARD SETTING MOVES INTO WORKFORCE DEVELOPMENT COUNCILS
---
From 4 October 2021, responsibility for qualifications development, pre- and post-moderation, consent to assess, and programme endorsement for the infrastructure industries moved from Connexis to the new Waihanga Ara Rau Construction and Infrastructure Workforce Development Council (WDC).
As part of the government's Reform of Vocational Education (RoVE), Waihanga Ara Rau will be the vocational education standard setting body for infrastructure sector unit standards and qualifications.
Connexis and Waihanga Ara Rau will work closely together to ensure a seamless service to our industry.
Click here to find out more about the transition of the following functions to Waihanga Ara Rau:

Qualifications and standards
Consistency reviews
Interim programme support
National external moderation
Consent to assess
Consent and moderation requirements
If you have any questions, please refer to the WDC websites via: www.ohumahi.nz and www.waihanga.nz.
What is not changing:
Connexis continues to:
Arrange on-job training programmes for workplaces in the infrastructure sectors;
Train, support and moderate industry assessors;
Keep learning and assessment resources up-to-date and relevant;
Offer opportunities for pathways into infrastructure careers through

 

Gateway

 

programmes,

 

Girls with Hi-Vis®

 

events, the

 

iJobsite

 

recruitment platform, and more;
Run events and initiatives to support, promote and raise the profile of our industries, including

 

Annual Connection

 

and

 

Ulitmit: Women in Infrastructure.
If you have any questions or concerns, please contact askus@connexis.org.nz or 0800 486 626
Connexis Team Changes
---
We want to confirm that three of the current staff in the Quality Assurance Team - Ashley, Karen and Cheryl - have left Connexis to take up new positions with Waihanga Ara Rau Construction and Infrastructure Workforce Development Council (WDC).
Ashley's new role at Waihanga Ara Rau is Relationship Manager Lead, where he will be heading a team of Relationship Managers to work with the construction and infrastructure industry in establishing their needs in the development of industry standards, qualifications and delivery preferences.
Karen's new role is Moderation Lead, where she will head up a team of moderators to ensure the delivery and assessment of programmes is done to a high quality.
Cheryl's new role is in moderation administration, similar to what she did so well for us here at Connexis.
All three have enjoyed working with assessors, moderators and providers during their time at Connexis. Given their continued involvement with the infrastructure industry, you are likely to work with them again.
Their last day at Connexis was Friday 1st October, and we wish them all the very best in their new journey with the Waihanga Ara Rau. We are grateful for the fantastic work they did at Connexis. We will miss them very much.
ELECTRICITY SUPPLY CAPSTONE PROCESS
---
In the Electricity Supply sector there is a direct correlation between Connexis qualifications and registration with the Electrical Workers Registration Board (EWRB). There are 'capstone' units that have been put in place to give some robustness and quality assurance to the EWRB that graduates meet both the qualification outcomes and the registration requirements, without the need for additional external examinations.

Connexis has developed a capstone assessment process for the awarding of a number of Electricity Supply programmes and qualifications. This process forms part of the agreement with EWRB and ensures a link between qualification completion and EWRB registration.
This process is to ensure a consistent approach to the assessment of capstone unit standards, including who can assess them.
Resources Update
---
We have recently reviewed a number of resources and have made improvements based on feedback we have received. Please click here for the complete list of resources that have been updated between 1 July and 28 September 2021. 
You can also find this list on the Assessment section of our wesbite.
Resource Ordering
---
To place an order for assessment resources a Resource Order Form is required to be filled out and returned to admin@connexis.org,nz. Please allow 15 working days for the delivery of the assessment resources. This slight delay is due to the additional safety procedures in place for COVID-19.
When planning your training, please take this extra time into account.
Remembering Morris Dent
---
One of our experienced Civil Infrastructure Works assessors, Morris Dent, has sadly passed away and we wish to honour him for all the work he did to assist so many trainees achieve their qualifications.
Morris was well known, particularly in the Auckland area, as a good and fair assessor. He assessed well into the hundreds of trainees to help them achieve their New Zealand Certificates in Civil Works. He was registered for a number of qualifications and endorsed as an RCC assessor, which reflected his long standing experience and position in the industry.
When Connexis staff last saw Morris at the Auckland Assessor Forum in Auckland in August, he indicated that he would like to "slow down" a bit, but was still assessing and working with MDL Civil and Engineering in Takapuna.
Always polite, helpful and friendly, many employees in the Civil industry have benefited from being assessed and gaining credentials through Morris.
Other Notices:
---
Invoices:
With Connexis' move to Te Pūkenga, please ensure your invoices from 1 September are addressed to "Connexis"; "Te Pūkenga Work Based Learning Limited t/a Connexis"; or "Connexis business division of Te Pūkenga Work Based Learning Limited".
Assessor Forums:
There are no further assessor forums scheduled for the remainder of the year.
Assessor Training:
There are three assessor training courses scheduled for the remainder of the year, providing Covid protocols allow these to take place. For details see the website. These are filling up fast, so if you know of anyone interested, encourage them to register as soon as possible.
Moderation:
It has been a solid year for moderation so far with significant numbers of pre-assessment and post assessment moderations. We have found however that the number of unsupported moderations has been up from the last couple of years. We ask that all assessors be vigilant, ensuring assessments are completed to the highest of standards.
A Note from Ashley Chisholm
---
Assessors play a vital role in the gaining of qualifications for our Infrastructure industry trainees. Even though this year has not been the norm, assessment activity has been very high. We are expecting this to keep up for the foreseeable future as Industry through  Connexis has more trainees in formal workplace training than ever. This of course means more assessment activity from the 696 registered assessors.
We currently have 4600 trainees in formal workplace Training Agreements across the sectors of Civil, ESI, Telco and Water. As at the end of June this year there have been a total of 55,137 Connexis units assessed and reported to NZQA.
This year has also been busy with professional development opportunities with 22 Assessor Forums and information webinars on Rove changes and consultation on possible  NZQA qualification changes, 6 Assessor Training courses with 129 new assessor registrations.
We wish to confirm that it will be business as usual at Connexis, with Julian and Jasmine still available to assist you with any enquiries so please use the quality@connexis.org.nz email should you need to contact people in the Quality Assurance Team going forward. As the team members are reduced in numbers, we ask that you be patient whilst they work through your queries, and the new team is formed.
For those of you who assess non Connexis unit standards, we have STOPPED the call for you to send any further of these in. We have collected the information we needed for NZQA and other SSB's. From now on they will continue to be part of the normal moderation cycle. Please continue to be attentive in completing these, and all assessments.
We wish to say a special thanks to all our moderators, who carry out a vital role in ensuring the consistency of our assessment process for the industry.
Finally, as these changes take place over the next while, you can be assured of the continuing support from Connexis in your role as a registered workplace assessor or moderator.

Ko te hiahia kia ora koutou i roto i nga tau (We wish you all the best in the future)
Ashley and the QA team
Job Opportunities at Connexis
---
Following the transition of our standard setting functions into the WDCs, we have two key positions available at Connexis. Should you know of anyone who may be interested, please send them the Seek job description.
Group Manager of Learning Solutions: To view the full job description, click here.
Quality Assurance Manager: To view the full job description, click here.
Last words
---
I went to a local festival and I thought it was just alright…..I think that's a fair assessment.
What happened when the trainee electrician accidentally blew the power during an assessment?
The ice-making factory went into liquidation
Courtesy of Ashley Chisholm (Former Connexis QA Manager)
Questions?
Send them through to us here and we will reply once we have the required information available. 
Return to top