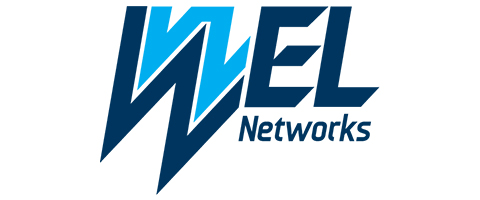 We have the ideal opportunity for you to use your Asset Management experience in a challenging role, working for a great company.
At WEL Networks, we've been providing a highly reliable electricity supply to the Waikato for 100 years. Based in Hamilton, we play an essential role in the region's development by delivering innovative energy solutions, which enables our communities to thrive and keep the lights on 24/7. We provide a fully integrated electricity network management service which includes planning, design, delivery and operation.
We are looking for a self-motivated and passionate Senior Network Engineer to join the Asset Management team, to provide specialist engineering support for effective network asset investment planning, design, management and operations.
Key responsibilities:
Lead the production of the Asset Management Plan (AMP) and the Annual Work Plan
Develop asset strategies, policies and standards
Provide specialist engineering and professional support
Develop strategic network development plans in accordance with regulatory requirements, asset management strategy and governance
Produce project scopes, high level design, cost estimates and high level schedules, and provide planning support for major capital projects
Skills and experiences:
Electrical Engineering tertiary qualification
Ideally at least ten years experience in a Network Engineering role
Proven experience in power system engineering and developing network configuration
Demonstrated experience in developing optimal asset strategies, delivering required performance outcomes and meeting stakeholder demands
Established knowledge of investment criteria including financial, technical and regulatory compliance, and current legislation and regulations
We are passionate about providing excellent service in the Asset Management team and will require you to have a demonstrable commitment to best-practice customer service as well as high level written and spoken English language skills. You will also be a self-motivated professional and a proven team player.
WEL offers a competitive package and a professional working environment – we look after our people. We will help you with relocation expenses if you are moving into our area and our staff benefits include fully funded medical and life insurance!
We are also committed to being a drug and alcohol free worksite so before you are confirmed into a role at WEL you will be required to undertake a drug and alcohol test.
If you feel this role is a good fit for your current skills and future aspirations, please submit an online application at www.wel.co.nz – where you can also see a detailed position description.
Applications close Thursday, 15 August 2019.
You must be logged in to apply for jobs.