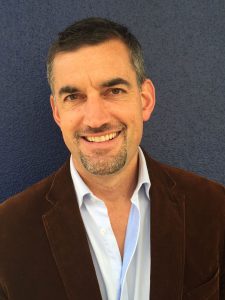 There's a lot of change happening in our sector, and we've embraced that with some changes of our own.  At the end of the year I'll be leaving Connexis to join BCITO (the Building and Construction Industry Training Organisation) and Kaarin Gaukrodger, our very able and experienced General Manager, will be taking over the reins.   
I'm immensely proud of the team at Connexis and how they've responded to everything that 2020 has thrown at them, while keeping an unswerving focus on our industry, employers and trainees.  
You're well served by a great bunch of people, and they are well led by a strong and motivated executive, guided by a thoughtful and principled Board.  Thank you for the privilege of being involved in infrastructure industry training, and I won't be far away in Building and Construction.  Kaarin will lead from the front and ensure the customer voice is heard and responded to as we head into a 2021 full of opportunities. 
Nāku noa,  
Nā Toby Beaglehole 
Chief Executive
---
What's in the November enews?
Covid and RoVE update
COVID-19 recovery and RoVE are two key areas of change currently facing the infrastructure industry, and we're tackling them together.
While RoVE (the Reform of Vocational Education) is a planned move to deliver a thriving training environment for trainees, employers and communities, COVID-19 presents a more fluid challenge, a challenge that our entire country is facing.
COVID has dramatically changed the face of the workplace.  In the June quarter 11,000 Kiwis lost their jobs.  Staggeringly, women represent 90% of that figure (Statistics NZ, 2020). This devastating effect of COVID also presents an opportunity for our infrastructure sector to step up and offer opportunities to women, who've always been disproportionately under-represented.  For Connexis, we will continue to do our part to raise awareness and encourage more women to join our industry – including by appointing a female CEO!
RoVE has many moving parts so a successful transition will be an ongoing team effort.  The focus for us is to minimise disruption to the employers and trainees we support and to look after our people.  RoVE is intended to deliver a stronger focus on employers; delivering the skills they need, providing more support for their employees, and ensuring greater consistency in vocational education across the country. This is a move that Connexis fully supports.
Throughout the changes our trainees will continue to be at the centre of our decisions, and we want to emphasise that all current training will continue as usual throughout the change process.
---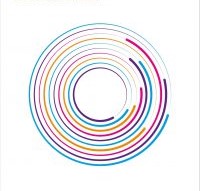 In addition, under the Free Trades Training scheme, it's free!  We're expecting and experiencing more enrolments into training and apprenticeship programmes now and for the foreseeable future.  Our customers and trainees will continue to be serviced and supported by their local Connexis Customer Service Account Manager (CSAM).
Looking at the timelines for RoVE, the first half of 2021 will be largely about preparation and gaining increasing certainty about what is happening when.  Workforce Development Councils (WDC's) should be in place by mid-year, taking over Connexis' standard setting accreditation. For Connexis, the second half of 2021 is all about transition and there will be direct change impacts ie Workforce Development Councils (WDCs) will be recruiting and the transitioning of arranging training to Te Pūkenga (NZIST) is possible.  These timings have a bunch of dependencies and may move around.
As you know there are various elements to RoVE, including ConCOVE (the Construction and Infrastructure Centre of Vocational Excellence).  If you're a construction or infrastructure related business or sole trader, you can request to become a member at any time, at no cost.
If you would like more in-depth information about RoVE visit https://tec.govt.nz/rove/
There is always a lot of information to be processed so we continue to provide a simplified summary on our website  https://www.connexis.org.nz/rove/.  If those websites don't answer your questions, please talk to your CSAM or drop me a line on tobyb@connexis.org.nz.
Breaking down barriers to attract more women to our industries
We know that women are underrepresented in our infrastructure industries, but did you know women have experienced far more job losses than men due to Covid? 10,000 of the 11,000 people to lose their jobs were women in the June quarter, that means 4.4% women in New Zealand are now unemployed (Statistics NZ, 2020).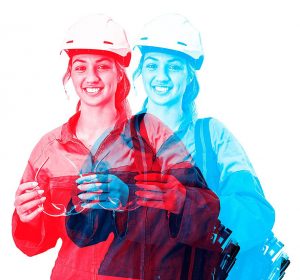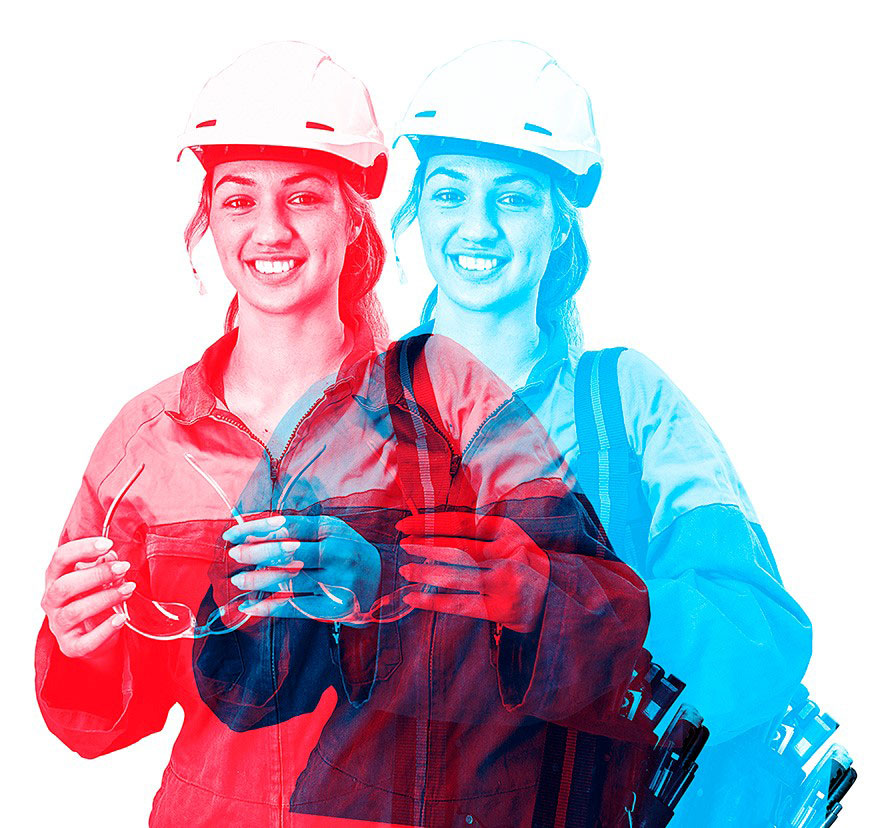 At the recent APEC Conference Kaarin Gaukrodger, Connexis General Manager Customer Engagement, presented to Policy Partnership on Women and the Economy on behalf of our Public/Private sector partnership with Ministry for Women. The presentation focused on New Zealand's response through investment in infrastructure and Connexis' plan to amplify the visibility of women to inspire and attract more women to the industry.
As part of our Amplifying the visibility of women project, we are focused on developing an Ultimit: Women in Infrastructure community online and putting a spotlight on our female ambassadors. The ambassador programme aims to break down perceived barriers to considering a career in infrastructure and provide support for those already leading the way.
We are currently inducting Ultimit: Women in Infrastructure Ambassadors and welcome you to join us as an industry leader and Ultimit employer. If you have female employees who are passionate about their job, company and industry, currently or recently completed training, and are keen to see more women join please email the marketing team at marketing@connexis.org.nz for more information.
Click here for more information on  Ultimit: Women in Infrastrucutre.
AGM 2021
Connexis' Annual General Meeting (AGM) will be held in June next year.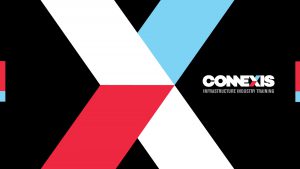 The Board has approved the date for the 2021 AGM to be pushed out a couple of months later than normal to provide our auditors sufficient time to audit the many new government initiatives which will be included within our audited financial statements, including Standard Training Measure (STM) funding, Targeted Training and Apprentice Fund (TTAF), Technology Access Fund and Workforce Development Council-Transitional Industry Training Organisation (WDC-TITO) project funds.  We will provide a notification on the date and timing in the New Year.
Free Trades Training helping to attract and retain employees
The Free Trades Training scheme, introduced in July, is proving to be a welcome boost for the infrastructure industry. Connexis has seen a marked increase in trainees and employers making the most of this opportunity to skill-up and qualify their workforce.
Connexis Chief Executive, Toby Beaglehole says  "Infrastructure is the backbone of our country and needs competent and motivated people now.  We hope this Government-funded training will help attract new people, as well as support current employees to complete their training and gain a qualification."
The Free Trades Training fund is available for those enrolling or who are currently enrolled in eligible programmes from 01 July 2020 to 31 December 2022. Many Connexis qualifications and programmes are now eligible for Free Trades Training.
Download the information flyer here
Are you eligible for a refund?
 Trainees currently enrolled in TTAF eligible programmes who commenced training with Connexis from 1 August 2019 are eligible for a pro-rata refund of their enrolment fees from 01 July 2020. Find out more about what's covered and if you're eligible for a refund here.
Click to learn more about signing trainees into Free Trades Training.
Online course gives trainees the tools for leadership
For the first time in our industry, trainees from anywhere in New Zealand can complete the NZC Introduction to Team Leadership L3 online.
The first online cohort has commenced and included in this group are nine trainees who have been granted a CCNZ Canterbury scholarship as part of their commitment to skilling up our future leaders.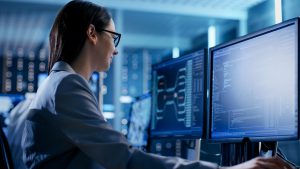 Kim Masina from Isaac Construction and CCNZ Canterbury Executive has said "this course gives trainees key leadership skills which also improves relationships amongst their teams which can have positive effects on communication , morale and trust that all contribute towards a winning culture within their company. This can only serve to improve our industry making it an attractive trade for all those who wish to be a part of it."
The online learning programme provides leaders with the opportunity to self-lead in practical ways and gain the skills and confidence to effectively lead in their workplace, with support from a coach. The online programme is completed through fortnightly live zoom meetings over 8 months which means trainees from all business sizes and those in regional and remote regions can easily participate. This is a great foundation course for our industries, and the course provider Learning Wave can tailor the learning package for companies to suit their needs and approach.
For more information contact Fiona Malloch, Connexis South Island Area Manager on 0800 486 626 or fionam@connexis.org.nz.
CONNEXIS CUSTOMER SATISFACTION SURVEY 2020
Have you used our services in the past 12 months?
If yes, Connexis will be contacting you by email and your trainees by text message next week, with a personalised link to our annual customer satisfaction survey and service appraisal.
This is our opportunity to gather your valuable feedback, which allows us to ensure you are receiving the relevant skills, guidance and qualifications, and also find out how we can continue to improve.
The survey will only take about 5 minutes. Thanks in advance for providing valuable feedback.
A career in infrastructure…you in?
---
Infrastructure Gateway and Career Opportunities campaign starting soon!
Keep an eye and ear out for the Connexis ads on radio and online.
This digital campaign aims to create a much-needed buzz around infrastructure gateway programmes and opportunities available in infrastructure, including fully funded apprenticeships and earn while you learn options.
The adverts are developed with school students, parents, careers divisors and career-changers including those displaced by Covid in mind, with a strong call-to-action around registering interest for a Gateway and job opportunities at ijobsite.org.nz
We invite you to be a part of this campaign and seize this opportunity in capturing this audience's attention by listing your job opportunities on iJobsite now. Entry level and work experience positions are of particular interest.
iJobsite is a free, simple and direct job listing/seeking platform developed for the Infrastructure Industry. All applications will be sent directly to you.
Alternatively send your details and job profile through to us at marketing@connexis.org.nz and we'll set it up for you.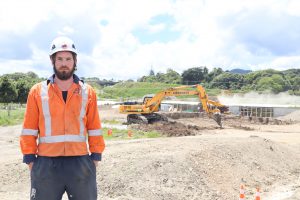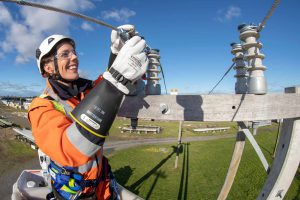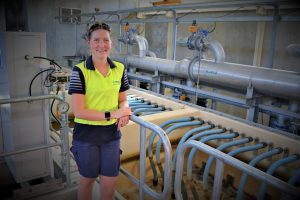 Photo evidence not essays, new tool in rural contractor training
A new 'user-friendly' qualification, eligible for free trades training, has gained a big thumbs up from Rural Contractors New Zealand for workplace evidence such as photos being accepted as one way to recognise the skills of people working in rural contracting.
The New Zealand Certification in Rural Contracting level 3 was unveiled by the Industry Training Organisation Connexis at this month's board meeting of RCNZ.
Connexis' South Island Area Manager Fiona Malloch explained: 'You don't have to write long essays to complete the certificate. The qualification is currently free to undertake with the enrolment and assessment fees covered by the Government's free trades training fund.  Assessment is undertaken by an approved Connexis assessor through professional conversations."
RCNZ vice-president Helen Slattery and her husband Roger are putting six of their staff through the new qualification as well as being assessors. ''It's very flexible. Staff can go back through their photos to show their competency at things like driving a tractor."
Canterbury board member John Ransford says after hearing the Connexis presentation he will put his two staff onto the training. As well as lifting the skill levels of staff, he says it would provide contractors with better cover on health and safety risks as well as insurance liabilities.  He believed having properly qualified staff will also help contractors market their services.
Helen Slattery says the likes of Fonterra, Miraka and Synlait pay more to farmers who are using qualified contractors.
RCNZ president David Kean says the new Level 3 certificate was a great advance. Contractors often advertised for staff with at least three years' experience; now they could ask for those with a Level 3 qualification.
The 'user friendly' approach extends to Connexis Account Managers visiting contractors and facilitating the enrolment process. They then support and guide staff to gather up naturally occurring workplace evidence to demonstrate existing skills and competencies through tools such as photos and videos taken on smart phones.
---

The lack of paperwork appealed to Otago RCNZ board member Richard Woodhead who says many contractors aren't famous for that.
He says when he employed skilled machinery operators from Ireland, most of them had been to an agricultural college, whereas in New Zealand such skills were learned on the job with no easy way to date of turning that into a qualification.
What is the New Zealand Certificate in Rural Contracting?
The purpose of this qualification is to provide people with the knowledge and skills to safely and efficiently undertake rural contracting activities such as crop production, harvesting, and vegetation control.
It's targeted at new and experienced contractors. Graduates of this qualification are eligible for accreditation as a Qualified Contractor with Rural Contractors New Zealand.
The first module is compulsory and covers health and safety and operating a tractor for rural contracting.
Then you can choose from one of three strands – Crop Production, Harvesting or Vegetation Control.
What is the New Zealand Certificate in Agrichemical Application?
Also available is the qualification for agrichemical spraying work
New Zealand Certificate in Agrichemical Application (Level 4) with strands in Aquatic, Broadacre, Tree and Vine Horticultural, Targeted Weed Control, and Total Vegetation Control.
Find out more about the rural qualifications
Industry Training Graduations coming up

The biannual Industry Training Graduations are happening across the country in November and December months hosted by local councils.
Industry Training Graduations recognise the achievements of recently completed industry trainees and apprentices.
We invite all graduates of 2020 to take this opportunity to celebrate the success of completing a nationally recognised trade qualification and attend their local graduation.
Please visit the Mayors Taskforce website here for more details.
Questions?
Send them through to us here and we will reply once we have the required information available.