Management
Skilled
Job ID: 5707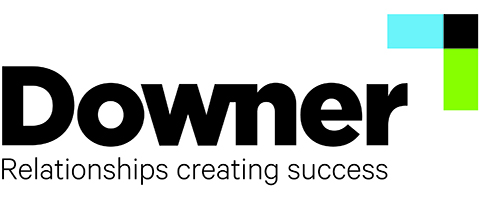 Our Transport Services Construction team is developing rapidly and we have a newly created role for a Superintendent to join us during this exciting growth phase in the horizontal space. This could be an exciting part of your career journey, being part of a results driven, professional team.
About the Role
With no two days the same, you'll be responsible for managing multiple crews either all working on the one big site or spread across multiple projects within the greater Auckland region.
You'll be the direct liaison between the Project Managers and the field operations where you'll need to know what's coming up ahead and planning to ensure that the teams can deliver.
You'll be responsible for:
Setting the standard for health and safety on your jobs
Managing our people and plant effectively to meet the needs of each project on a day-to-day basis and ensure full utilisation
Dealing with sub-contractors and suppliers
Engaging with a full range of people from our clients to our stakeholders and our crew – so solid communication and interpersonal skills required
Producing reports for the management team
Delivery of high quality jobs for each project undertaken
Programming and scheduling of jobs
Also, you'll be the first of many! We are growing our field crews, to do more and different work. so you will be a big part of attracting, training and retaining the people who will work for you. A great opportunity to build a team you can be proud of.
About you
You'll bring with you your excellent problem solving ability along with proven practical experience in a contracting environment as well as:
Clear demonstration of leadership behaviours that empowers others
3 – 5 years' prior experience in a similar role, with broad exposure to the Civil Contracting Industry (roading, utilities, maintenance, footpaths etc.)
The ability to interpret construction job specifications and programmes
Deadline focused and driven
Strong interpersonal/customer service skills
A good health and safety related track record and strong knowledge of current legislation
It also goes without saying, but we'll say it anyway you'll also have a current, full driver's license and the financial and commercial acumen to do the job justice.
You can expect to be part of a top performing, high profile company with a jam-packed project pipeline with and aspirations of substantial growth.
Downer is committed to delivering excellence by ensuring our people have the environment and the means to be successful and this position presents you with an opportunity to add value to our team while experiencing long-term growth for both us and you.
We will offer a competitive remuneration package and an opportunity to become a key part of our Downer team. Downer NZ has a company-wide focus on training and development which gives excellent opportunities to enhance your skills and advance your career.
To apply for this role please go to www.downercareers.co.nz keyword search: 559826
As a WorkSAFE environment all successful applicants will be required to pass a pre-employment drug test & medical.
Due to the fast-paced nature of Downer, our vacancy close dates may be subject to change, so don't delay and make sure you apply as soon as possible.
Please note we have an in-house recruitment team that manage all our vacancies. No candidates presented through an agency will be considered for any of our roles advertised, unless previously arranged. We would strongly encourage all candidates interested in these roles, to apply directly online through the portal provided otherwise your application will not be considered.
You must be logged in to apply for jobs.