What is Girls with HI-VIS®?
Tossing up a career in trade, or keen to get a taste of what working in the Infrastructure industry is like? Girls with Hi-Vis® is an annual event that allows women to get a hands on experience of the Infrastructure industry. You can head along and check out how the Civil, Energy, Telco and Water industries work and be inspired to join the industry!
The Girls with Hi-Vis® initiative, led by Ultimit – Women in Infrastructure, objective is to raise awareness and increase the number of women working in trade and technical roles in the Infrastructure Industries
Females only account for about 4% of employees in the Infrastructure Industries in general – an incredibly low figure given females make up 50% of the population! This means that females are well under represented in the industry. Lets change that!
We believe in having the best people working on New Zealand's infrastructure, irrespective of gender, and with our current skills shortage, the idea of infrastructure being a "male dominated" industry needs to change.
Why should you take part?
If you:
enjoy working with a great bunch of people
like practical hands on work
like a variety of work
want to meet inspirational people
 You will be able to find out what careers there are within our industry, see what our jobs look like, complete fun hands on activities, listen to inspirational stories to give you an insight of what it is like to be involved in our great industry!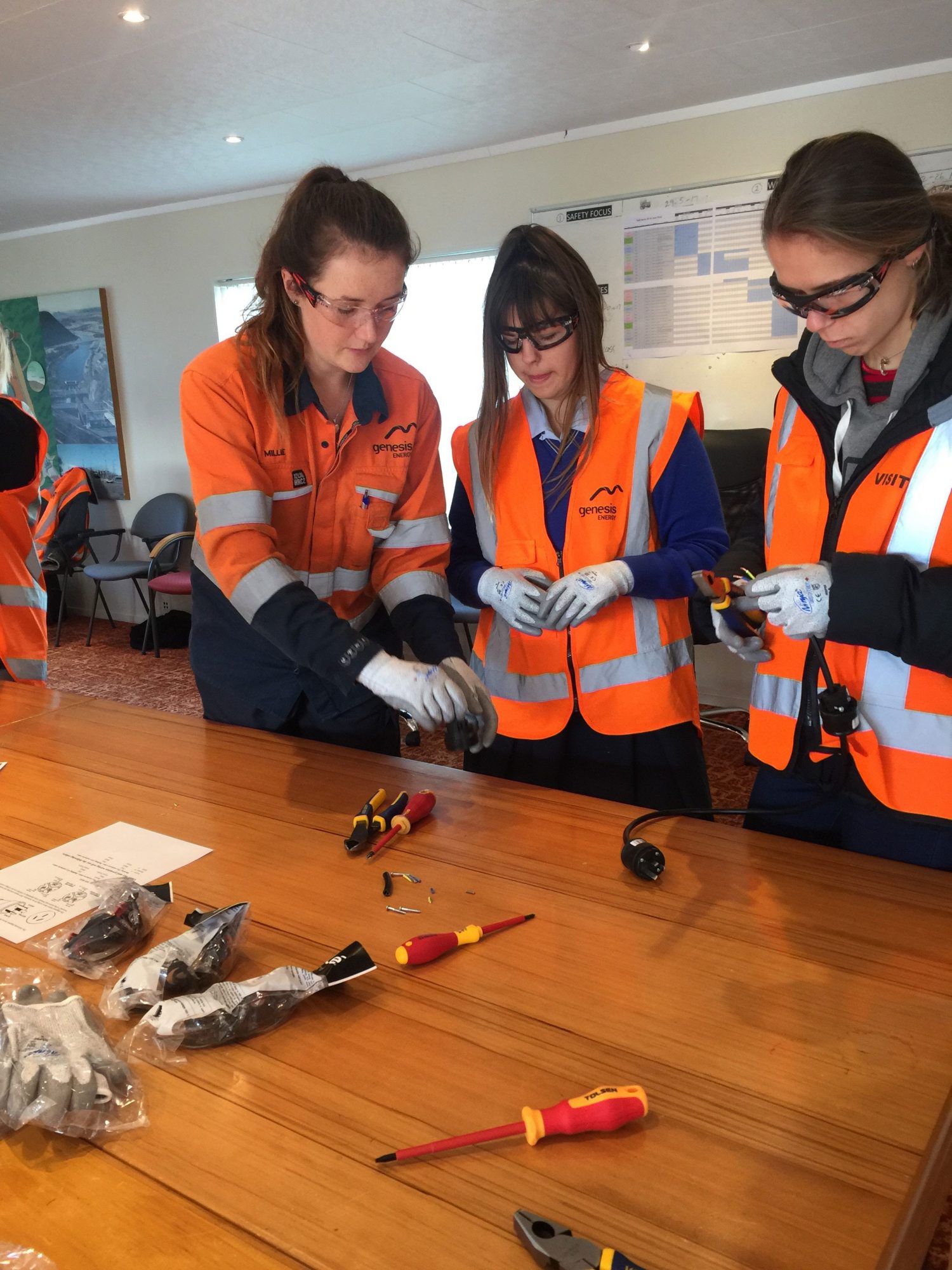 ---
2019 – REGISTER AS AN EVENT HOST
By hosting a Girls with Hi-Vis® event you will be introduced to women who are interested in joining the Infrastructure industry.
2019 events will run through May and June.
Why host a GWHV event?
Amongst other things, by hosting a GWHV event will enable you to:
Introduce more young women and career changers to a career in infrastructure
Have contact with potential new apprentices/employees/trainees
Have the opportunity to showcase your company
And most of all have a good time!
2019 will be the sixth year we have run Girls with Hi-Vis® – 2018 saw 22 events throughout NZ and hosted over 350 females. This year we hope to get wider representation across the whole Infrastructure industry. If you are not sure whether you can host an event but would like to get involved, please contact us and we can discuss ways of partnering.
GWHV 2019 host registrations close 15 February.
Register as 2019 Event Host
---
2018 events
Welcome and thank you very much to our 2018 host companies:
Auroa Energy
Citycare Group
Connect 8 Limited
Contact Energy Limited
Counties Power
Delta Utility Services – Central Otago
ELE Limited
Fulton Hogan Canterbury
Fulton Hogan Dunedin
Genesis Energy
HLC (Homes.Land.Community)
Mercury
Meridian Energy
Simcox Construction
Watercare
Veolia New Zealand
Successful Women In Industry
Check out what some females in the industry have to say: