Civil Qualifications | HANGANGA METARAHI
NATIONALLY RECOGNISED CIVIL QUALIFICATIONS developed with industry, for industry, to help our people skill up and get recognised.
---
Civil qualifications and apprenticeships are available to complete through Connexis.
We also support industry to get their Civil Trades Certification, which is delivered by CCNZ (Civil Contractors New Zealand).
---
Learn more about the Civil Industry
---
Civil Trades Certification
---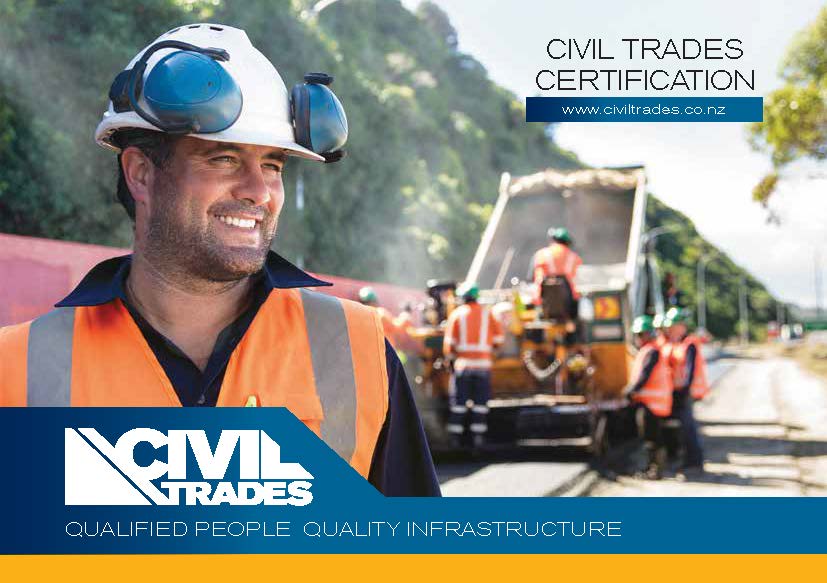 ---
Civil Trade Certification (CTC) is a nationally recognised accreditation programme for civil contractors, delivered by Civil Contractors New Zealand (CCNZ).
It combines a recognised trade qualification with certified hours of practical experience, and leads to registration as a Certified Tradesperson.
Connexis has been a proud supporter of Civil Trades since 2015.
Learn more about Civil Trades Certification HERE
Level 2

Infrastructure Works
NZQA #2522-2
40 Credits

Roadmarking
NZQA #3234
42 - 53 Credits

Surveying
NZQA #2957-2
75 Credits

Single Site Supervision
NZQA #2617
110 Credits
Level 5

Lab L5
NZQA #2693-2
70 - 80 Credits

Projects
NZQA #2619-2
95 Credits
SCPs

Programme+

Pipeline Construction & Maintenance
---
See the full list of Qualifications we offer in each of our industries: