Civil Qualifications | HANGANGA METARAHI
NATIONALLY RECOGNISED CIVIL QUALIFICATIONS developed with industry, for industry, to help our people skill up and get recognised.
---
Civil qualifications are available from micro-credentials, apprenticeships, trainee-ships, Civil Trades Certifications  and NZQA Level 2 through 6.
Contact us today to find out how we can help you skill-up the infrastructure workforce. We set programmes, evaluate assessments, and support employers and learners to obtain nationally-recognised micro-credentials and qualifications through apprenticeships and traineeships.
---
---
---
Civil Trades Certification
---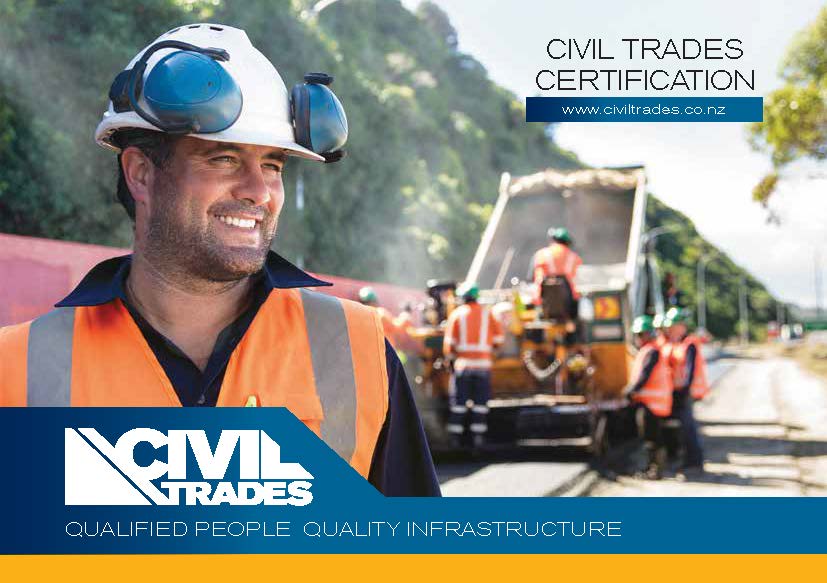 ---
Civil Trade Certification (CTC) is a nationally recognised accreditation programme for civil contractors, delivered by Civil Contractors New Zealand (CCNZ).
It combines a recognised trade qualification with certified hours of practical experience, and leads to registration as a Certified Tradesperson.
Connexis has been a proud supporter of Civil Trades since 2015.
Learn more about Civil Trades Certification HERE
Level 2

Infrastructure Works
NZQA #2522-2
40 Credits

Roadmarking
NZQA #3234
42 - 53 Credits

Surveying
NZQA #2957-2
75 Credits

Single Site Supervision
NZQA #2617
110 Credits
Level 5

Lab L5
NZQA #2693-2
70 - 80 Credits

Projects
NZQA #2619-2
95 Credits
SCPs

---
Connexis provides nationally recognised qualifications developed with industry, for industry to help our people skill up and get recognised.
See the full list of all the qualifications we have available for enrolment in Aotearoa New Zealand's Infrastructure industries; Civil, Energy, Telco and Water.
For further information contact askus@connexis.org.nz or your local Customer Service Account Manager (CSAM).
---

Our Infrastructure Apprenticeships

:

---
ENQUIRE ABOUT CIVIL QUALIFICATIONS NOW
---