Tossing up a career in trade, or keen to get a taste of what working in the Infrastructure industry is like? Girls with Hi-Vis® is an annual event that allows women to get a hands on experience of the Infrastructure industry. You can head along and check out how the Civil, Energy, Telco and Water industries work and be inspired to join the industry!
The Girls with Hi-Vis® initiative, led by Ultimit – Women in Infrastructure, objective is to raise awareness and increase the number of women working in trade and technical roles in the Infrastructure Industries
---
Celebrating International Women's Day 2018!
Join us in celebrating International Women's Day in hi-vis on March 8th 2018!
As of today, International Women's Day, there are 28 companies registered for the 2018 Girls with Hi-Vis® programme. It is going to be our best yet!
Make sure you check out our female hall of fame and register below to attend a Girls with Hi-Vis® event near you.
---
Girls with Hi-Vis® 2018
June
Girls with Hi-Vis® month is fast approaching – lock in your diaries for June 2018!
Why should you take part?
Females only account for about 4% of employees in the Infrastructure in general – an incredibly low figure given females make up 50% of the population! This means that females are well under represented in the industry. Lets change that!
As more details are finalised they will be posted here.
Individual registrations
We are now taking expressions of interest for our 2018 events. Register your interest below today and once event details are finalised we will be in touch.
Register Now!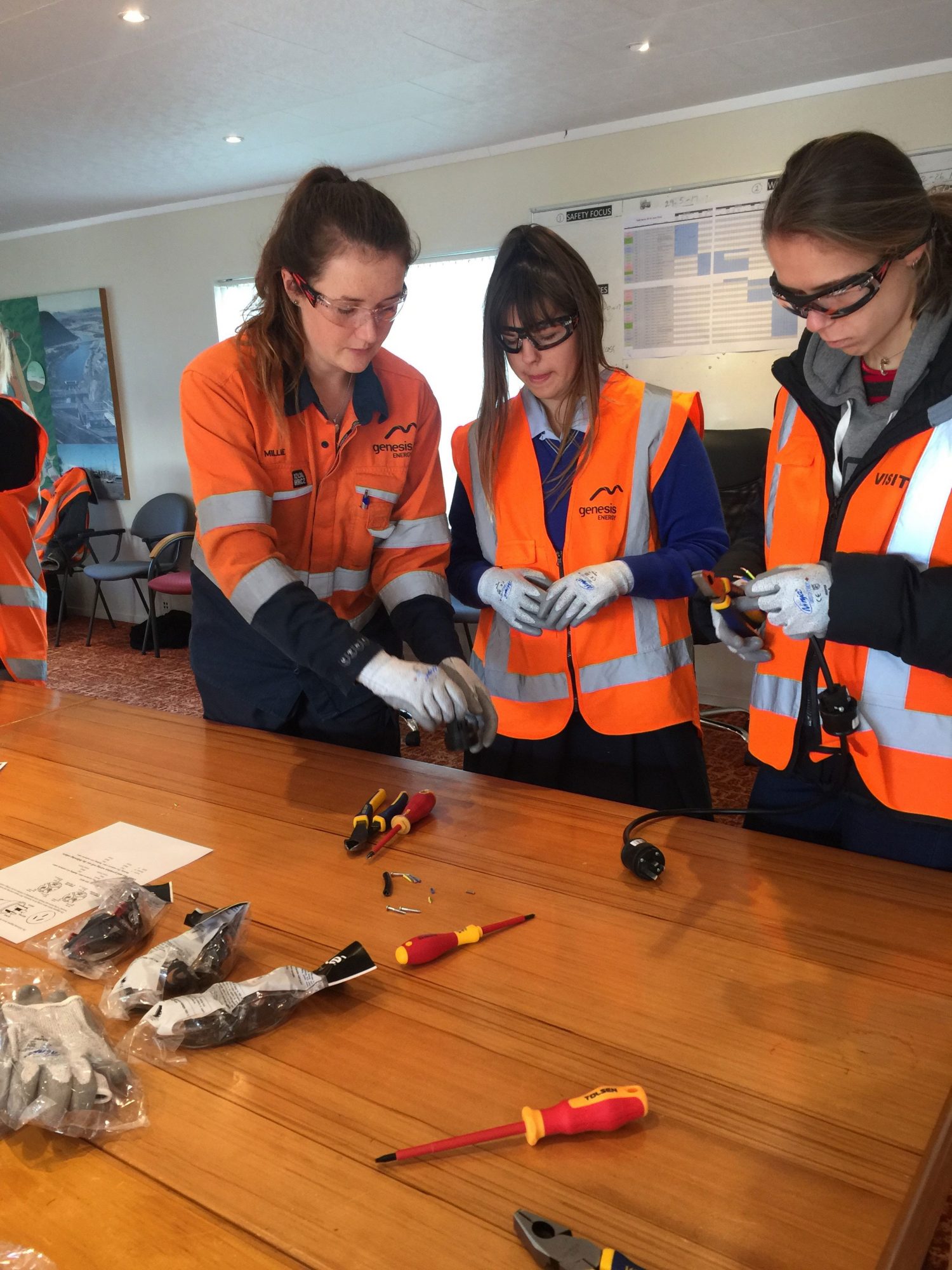 Host company registration
Host company registrations for 2018 events have now closed.
Companies who have registered interest: we will help put you in touch with some females who are directly interested in the Infrastructure Industry. You will open up your doors for a day and give these females a chance to experience the industry first hand, and realise how cool it is!
First time Girls with Hi-Vis® Host company?
Lucky for you this isn't our first time – We will help guide and support you through this awesome journey.
To make life easier we have created electronic templates including posters, email banner, registration forms, project timeline, event schedule and because we're big on Health and Safety we have also put together a template together for you! Go on register today – you will enjoy it and see how powerful these events are.
Don't believe us? Check out our videos below.
Hosted a Girls with Hi-Vis® event before?
Great to see you back! Wondering how you can step up your game? If you have any Apprenticeships, Scholarships, Internships, why not utilise this event and promote them!
If you have ever thought of working with College students how about offering a Gateway placement to a lucky attendee?
If you have any questions get in touch with us: Call us on 0800 486 626 or email careers@connexis.org.nz
WHY ARE WE DOING IT?
We believe in having the best people working on New Zealand's infrastructure, irrespective of gender, and with our current skills shortage, the idea of infrastructure being a "male dominated" industry needs to change!
You're interested, awesome! Check out what some females in the industry have to say: