Fees free for industry training
Tuesday 5th December TEC released the details around FEES FREE for the Industry Training Organisations (ITOs) and held a meeting for ITO's on the afternoon of Monday 11th December to provide some further clarification. We are continuing to work with TEC as further detail and processes are clarified and will continue to update you as further details come out.
Following is the information we have to-date.
(Note: We are in the process of updating our teams and providing guidance on how this will work for our customers. Please feel free to contact your Connexis CSAM or key contact person should you wish to get more detail. While they may not be able to answer all your questions at this point they will take your details and keep you updated as more information emerges).
Eligible programmes must be:
Approved by NZQA
Funded by TEC
At least 120 credits
At level 3 or above on the NZQF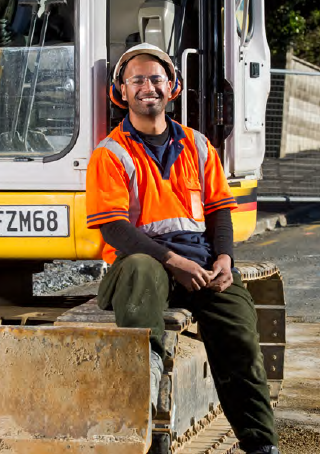 What's Covered by FEES FREE?
Training and assessment fees paid by trainees and employers
First two years of fees for eligible trainees in eligible programmes, whose training starts in 2018
There is no cap for individual trainees applying through Industry Training
All fees will be paid for an eligible trainee across all ITOs through which they enrol
---
Which Trainees are eligible for FEES FREE?
Eligible trainees must:
Be allowed to work in New Zealand
Not be enrolled in school when they start training, and either:

Have been enrolled at school in 2017 or earlier in 2018, or
Not have undertaken previous study or training of more than 60 credits*, except while at school, and

Be enrolled in an eligible programme.
*gained with a tertiary provider or achieved through industry training, and includes overseas training and study.
---
How do I check a trainee's eligibility?
Go to:
Eligibility tool: feesfree.govt.nz
Eligibility tool uses NSN data from TEC and NZQA
Tool determines status of Yes/No/Unknown
Trainees with a 'No' status can request a review/appeal – see website feesfree.govt.nz
Trainees with an 'Unknown' status need to complete a statutory declaration through the tool

NOTE: This requires the trainee to sign this form witnessed by a Justice of the Peace
Check out the quick learner guide
---
How is the funding distributed?
The funding is distributed by TEC to the Industry Training Organisation (Connexis). Connexis will then pay invoices for Provider and Assessment fees.
The amount of funding must be confirmed by the ITOs to TEC by Friday 15th December.
Provide your details: MUST RETURN by Friday 15th December 12noon
To ensure your assessment and provider costs will be covered please fill in the following form for each qualification you intend to sign trainees into for 2018.
Fees free provider details form
---
Key points
Any trainees signed into an eligible qualification in 2017 will NOT be eligible for FEES FREE, even if they only started their training in 2018.
If a trainee has undertaken unit standard training and/or EFTS (equivalent full time study) training at Level 3 or above that adds up to 60 credits or more they WILL NOT be eligible for FEES FREE – this includes employees that have undertaken casual credit training that has been recorded on their record of achievement. Please check trainee eligibility using the eligibility tool.
If a trainee is eligible for FEES FREE and then leave their employment during the year they will still be eligible to uptake their fees free subsidy with their next employer – even if they have to be withdrawn from their original training agreement and then re-enrolled with their new employer, or change qualifications.
A trainee will only be eligible for fees free against their first eligible qualification they sign into. That means, if a trainee signs into a Level 3 qualification and this lifts them above the 60 credit achievement they will not be able to then follow onto a fees free apprenticeship.
This is also a use it or lose it policy – a trainee cannot complete the lower credit value Level 3 in hope of then signing into the Apprenticeship with their FEES FREE.
We will be providing more information in 2018.
Please ensure to talk to your CSAM about the best way to progress your trainee through the qualifications to get their fees free.