Kia ora koutou,
As we welcome you back to training and prepare for some exciting projects in the year ahead, it is important to recognise the spotlight that has being put on your infrastructure industry due to the devastating flood and storm damage caused by Cyclone Gabrielle.
We acknowledge the incredible mahi done by our infrastructure whānau, being quick to respond to help communities reconnect, support the clean-up and in doing so providing hope and emotional support to those impacted the most.
Once again, the value of having a local skilled infrastructure workforce is brought to the forefront when natural disasters impact the safety and wellbeing of our communities. Choosing to be part of this critical workforce ensures New Zealand can respond quickly to events and continue to support the growth and wellbeing of our communities.
We understand that along with the important work you are undertaking for our communities, your choice to also skill-up and get qualified adds another layer of commitment and busyness into your life. Staying committed and meeting everyone's expectations can add up as the year goes on. We've learnt that having a mentor or someone to chat to makes all the difference. Sometimes it's just someone to listen and sometimes you may need a hand getting motivated and setting goals.
If you don't have someone close by, we are pleased to be able to offer a new service to all our learners. Access to a 24/7 counselling service. This is a free service through vitae.co.nz which can support you through any issues such as study stress, getting motivated, relationship problems, conflict situations, anxiety, depression, grief, violence, harassment and addiction. We hope all our learners feel comfortable to turn to this service if you need someone external to run a problem by.
One of the other ways we are looking to develop and support you as a learner this year is through our two new scholarships: the Financial Assistance Scholarship and the Outward Bound Scholarship. The scholarships are funded through the new Infrastructure Education Training Charitable Trust (IETCT) and are excellent opportunities for you to secure the skills you need on your career pathway.
Lastly, this week we are excited to celebrate International Women's Day. The Infrastructure Industry leads the way in welcoming women into traditionally male dominated roles and is something your workforce can be proud of. Please check out our posts and videos on social media. We have some incredible women working in all areas of the infrastructure sector. They are some of our best champions for a career in infrastructure, and great inspirations to others considering their career options.
Lastly, I hope we get to see some of you at next week's National Excavator Competition happening on the 16-18th March at Manfeild Park Feilding.
Nga mihi nui, nā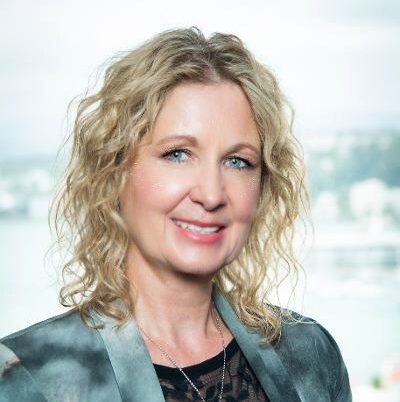 Kaarin Gaukrodger
Director
Connexis | Te Pūkenga