Kia ora koutou,
As we head toward the end of 2022, it is a good time to reflect on how much the training landscape has changed over the past couple of years and how having your skills recognised is more important now, than ever.
Investment in infrastructure industry training has grown a lot since 2020. Targeted Training and Apprenticeship Fund was launched in July 2020, along with the Apprenticeship Boost Fund. Employers responded, taking the opportunity to upskill their teams and to have their employees' skills and knowledge recognised with national qualifications.
That grew our learner numbers by 100%, a notable step up in growing the skill base of the infrastructure workforce.
At Connexis it meant we grew our team to make sure we could maintain our service levels to you with that growth. Last month we also welcomed an additional 90 kaimahi from the former Skills Org TITO into our division. This means we are now overseeing their learners and employers involved in plumbing, gasfitting, drainlaying, electrical, cranes, scaffolding, rigging and industrial rope access.
As TTAF comes to an end on 31 December, the Fees Free programme becomes an important tool for first-time learners. If you have recently left school or have only completed industry training under the TTAF scheme, we suggest you have a talk to your local Connexis representative about whether you are eligible for Fees Free. It provides up to $12,000 toward fees for those that meet the criteria.
Through all this change, our commitment to providing consistent service and delivering quality skilled outcomes for our learners remains relentless. One of the most rewarding aspects to what we do, is seeing the success stories that come out of our training community around the country.
Annual Connections and the trainee Excellence Awards are always a great way to celebrate those success stories. After two years of Covid postponements, it was great to see Annual Connections back on the events calendar this year, with a fantastic three days of competition, networking and camaraderie in Levin, with our sponsor Electra.
Seeing our people gather together in a real-world event to showcase their skills – including our very first Ultimit all-female line mechanic team – was a great reminder about the importance of ensuring we keep finding new and exciting pathways for more people to learn about and join our industry.
Our work continues and we hope you too stay committed to your learning journey and keep looking to how you can step up your skills and your career options.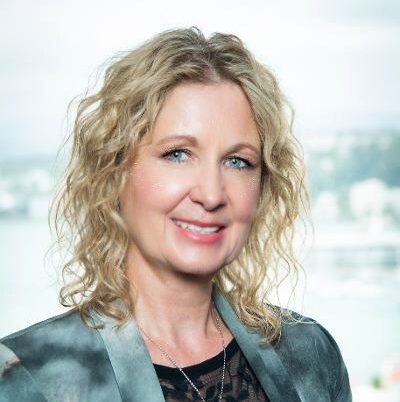 Kaarin Gaukrodger
Director
Connexis – business division of Te Pūkenga Work Based Learning Ltd.