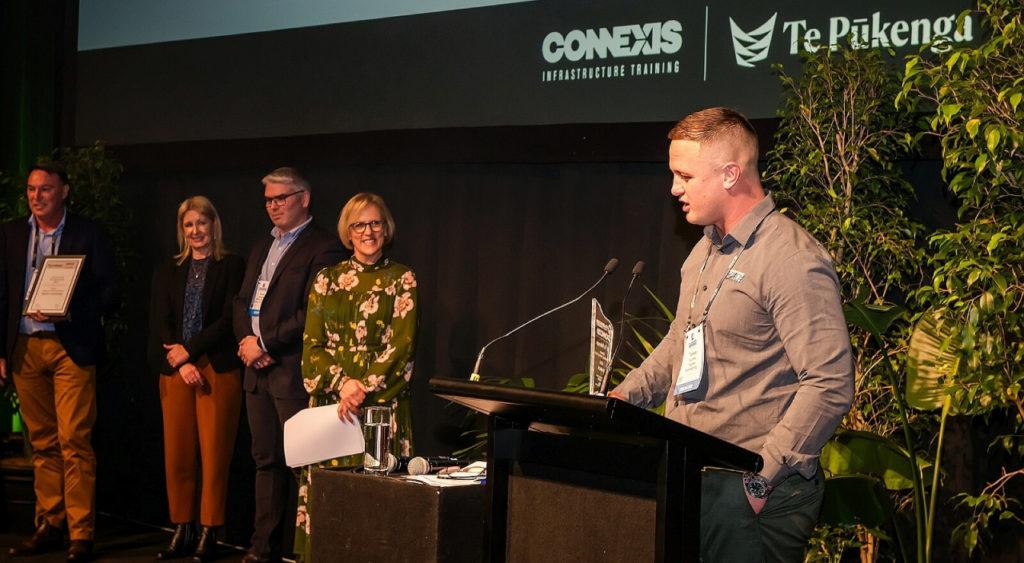 Employers with a relentless dedication to staff development were recognised at the 2023 Connexis Civil Training Awards in Auckland this afternoon.
Held at the Due Drop Events Centre in Auckland during The Civil Contractors Conference, the awards celebrated star civil infrastructure industry employers who demonstrate outstanding dedication to developing staff through training initiatives.
Nationwide employer HEB Construction was honoured with the award for companies with turnover over $100m and alliance projects for its commitment to growing its people's capability and its comprehensive training programme to provide both work and life skills.
Auckland business Pipeline & Civil received the award for companies with turnover between $10m and $100m. Connexis Judges Brian Dillon and Fiona Malloch noted the company's genuine passion to create opportunities and help staff to meet their full potential. Every employee has a tailored personal development plan and the company has two dedicated trainers on staff with a focus on helping to upskill team members on a daily basis.
Hawke's Bay civil construction company Topline Contracting won the award for companies with turnover up to $10m. The judges remarked the company had a genuine philosophy of social responsibility for people and the industry, and it was leading the way in cultural and community inclusion.
Civil Contractors New Zealand Chief Executive Alan Pollard said the award recipients were the cream of the industry's crop and he was pleased their exceptional efforts and dedication were being recognised in such a prestigious way.
"The individuals and companies recognised in these awards have set benchmarks for the rest of the industry to aspire to. Congratulations to them all for raising the bar with their outstanding achievements."
Connexis Chief Executive Kaarin Gaukrodger said Connexis was proud to support the awards.
"We are delighted to celebrate all the nominees. By investing in their people, they are growing the capability of our local workforce and investing in the future of our industry and New Zealand."
Winners: Connexis Civil Training Awards 2023
Civil Industry Training Award for companies with turnover over $100m and alliance projects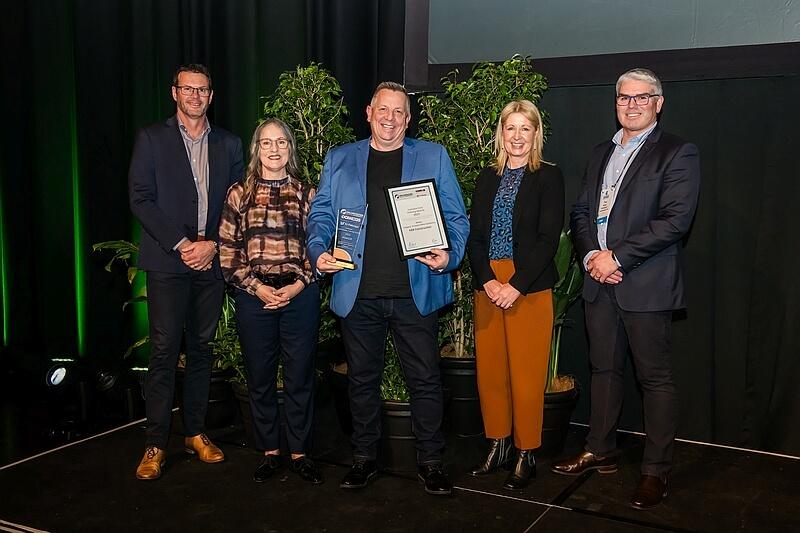 HEB Construction takes a holistic approach to developing its people with a training programme that covers much more than the standard industry qualifications, featuring literacy, numeracy, personal wellbeing, cultural programmes, life skills and pastoral care.
The programme aims to build people's mana and grow their confidence so they can thrive both in the work environment and in their home life.
The company strives to integrate and embed training into its business practice by encouraging its people to undertake training, celebrating success and building career pathways. It is committed to growing the capability of its people.
Civil Industry Training Award for companies with turnover between $10m and $100m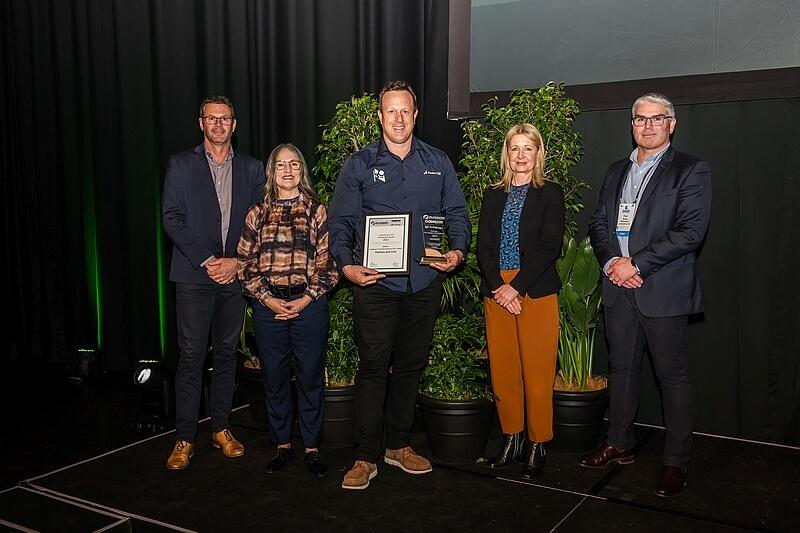 Pipeline & Civil understands its people are the heart of its business and is dedicated to staff development through training. The company has two internal trainers to drive this plus an internal leadership training programme facilitated by senior leaders.
Frontline staff and supervisors can take advantage of a clear career pathway process created in partnership with Connexis. Every staff member has an individually tailored training and development programme, which allows them to explore training pathways that appeal to them and benefit the company.
Civil Industry Training Award for companies with turnover up to $10m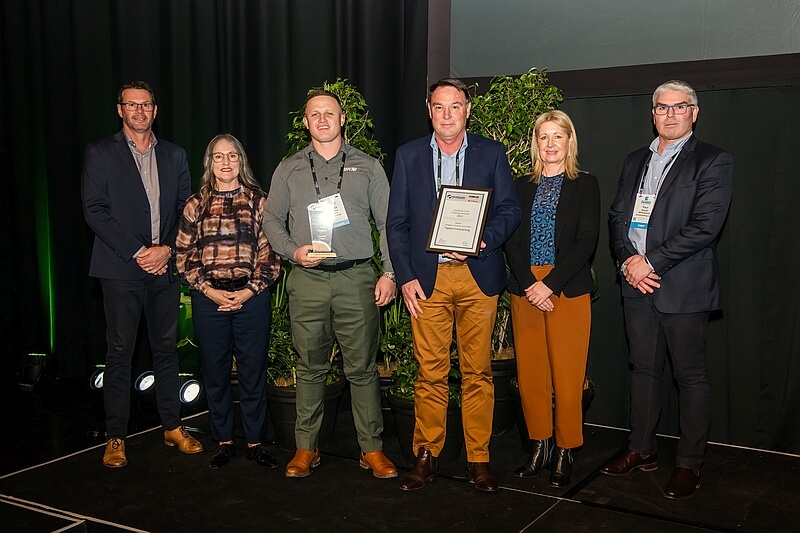 Topline Contracting helps people realise their full potential both in life and at work and aims to influence positive change for future generations through employment and training opportunities.
The company's Topline Training Academy focuses on making the unemployable employable and creating successful future workers. At Topline Contracting they believe every person has the potential to succeed and deserves the opportunity to become the best version of themselves.
Topline Contracting is leading the way in cultural inclusion, diversity and community involvement and proving that developing people's skills can be a commercially successful venture.
The company's approach is embodied in the Māori saying "He aha te mea nui o te ao? He tangata, he tangata he tangata – what is the most important thing? It is the people, it is the people, it is the people."