In his spare time Bailey Taylor likes to climb mountains. It may come as no surprise then that one of Bailey's favourite parts of working as a trainee line mechanic with PowerNet in Te Anau is working at heights.
"I really like working up the poles. It's fun. Better than being in a classroom or office all day," he says.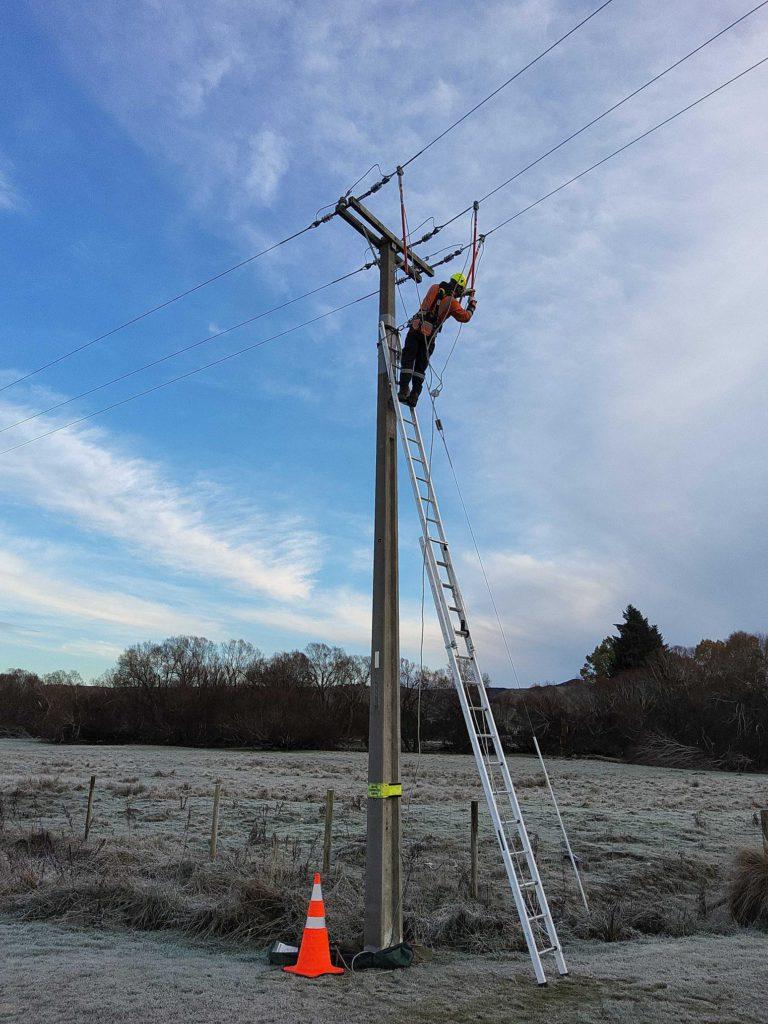 Bailey first came to PowerNet as part of the Connexis Gateway programme, which gives Year 11, 12 and 13 high school students the opportunity to gain experience in the infrastructure sector, to see if the roles are right for them. They also earn NCEA credits for their work. 
Bailey, now 19, worked with the small four-person team at PowerNet's Te Anau depot every Friday through his last year of high school. That experience saw him employed by the company as a full-time trainee at the start of 2023.
He says the Gateway programme not only gave him an understanding of what being a line mechanic was all about, it also helped him get to know the team who are now his co-workers.
"That definitely helped make the change easier, going from the classroom and one day a week at the depot, to working here full-time."
Bailey's boss, PowerNet Team Leader Hamish Prentice says the Gateway programme is extremely helpful in making sure new trainees are a good fit for the job.
"It was great having that year leading up to Bailey starting full-time. We got to know him and he got to know what the job involves. It meant when he did start as a trainee he could hit the ground running" Hamish says.
Hiring young people straight into apprenticeships can be tricky if they have no idea what they're getting into, he says.
PowerNet Health and Safety officer Tony Clarke says the aspect of getting to know a team before committing to a full-time role is an important part of Gateway, particularly in small teams. 
"You get to see their work ethic which is important, but it's not all about the work. You also get to see if they're enjoying it and get a sense of how they get along with others. If that's not right it can be a problem, especially in a depot like Te Anau where there are only three or four people."
As a Gateway student, Bailey started working with the team on simpler jobs but got involved wherever he could. Now, as an employee, he is constantly building on those experiences as his knowledge and skills grow.
Bailey has no hesitation in recommending the Connexis Gateway programme to other young people, saying it's an opportunity to learn about jobs you might not otherwise know exist, as well as an opportunity to learn some of the skills required.
"Definitely give it a try if you have the chance," he says. Everything was new when I started Gateway. This isn't a job lots of people know about. I didn't know much about it when I started but the company has made it pretty easy for me to learn and fit in.
"If you don't know something you just have to ask. There's always someone around that can help."