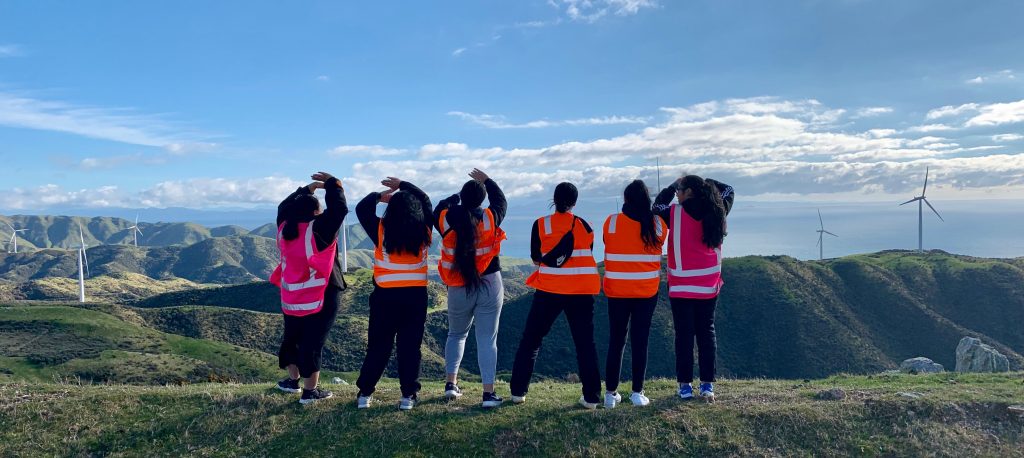 Hundreds of young women throughout the country have experienced a taste of working in the Infrastructure Industry in a programme designed to showcase different career options.
The Infrastructure Industry keeps New Zealand running – through water, power and roading – and is a booming sector that is forecast to require around 44,000 more people over the next 5 years. New recruits are vital to keep the industry operating and women are significantly underrepresented, only accounting for about 6% of new trainees.
Every year Connexis – the Industry Training Organisation (ITO) for Infrastructure –targets young women with its annual Girls with Hi-Vis® (GWHV) campaign. This year the campaign was held in May and June.
The nationwide campaign sees companies in the Civil, Energy, Telecommunication and Water industries open their doors for a day, specifically to women who are interested in knowing more about what they do and the career opportunities available.
Getting behind the controls of a digger was a huge hit at the GWHV event in Hamilton at Connell Contractors. So much of a hit that Connell Contractors are planning to help one of the Putaruru College students who attended the open day into a job.
Putaruru College careers adviser Margaret Brunton says the day was a great success with the girls, especially the 'digger school', which offered a practical aspect to the day. They also enjoyed hearing first-hand about working in the industry from female staff at Connells.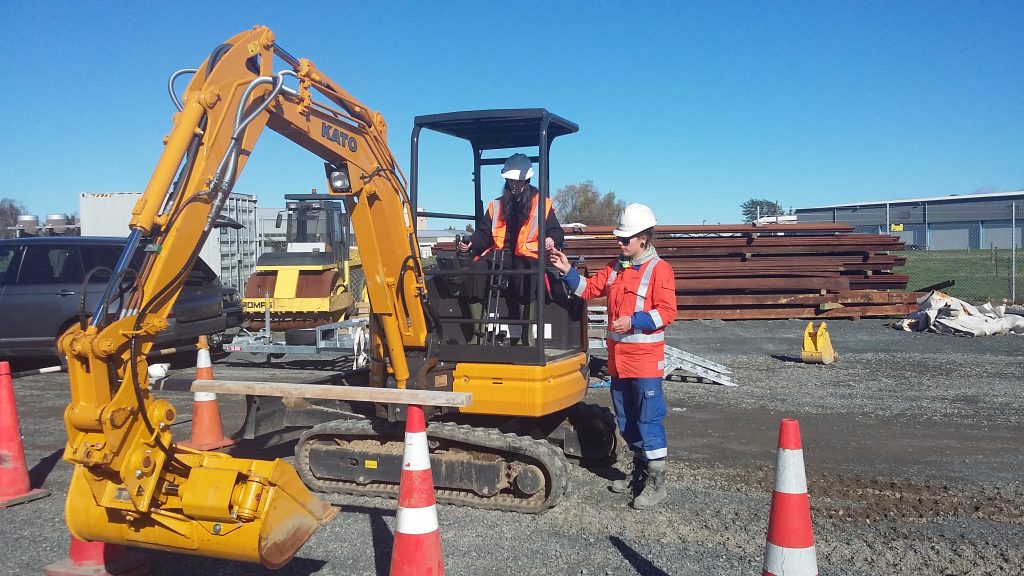 Connexis Chief Executive Toby Beaglehole says, "The support from Industry and employers for this year's GWHV has been nothing short of fantastic, from the engaging and positive activities for the students to the employer collaboration over joint events. We've seen our future apprentices, engineers, and leaders arrive, cautious and slightly hesitant, and leave curious, enthusiastic and engaged.
"For Connexis this is a heart-warming initiative to be part of, and it represents the essence of what we're about – supporting employers to grow young people through on-the-job learning into amazing careers. Our sincere thanks to everyone involved for stepping up, investing time, energy and creativity, and giving New Zealand's young women a great window into the opportunities inherent in infrastructure."
GWHV held 18 events from Northland through to Invercargill with a total of 450 attendees.