Kia ora koutou,

As one of the early mover Transitional Industry Training Organisations (TITOs), planning to transition our Arranging Training functions this year, we continue to stay at the forefront of decision-making around the Reform of Vocational Education (RoVE). This week we will be submitting our transition plan for our Arranging Training and Standard Setting functions to the Tertiary Education Commission (TEC) for their Board approval.

Our plan has been developed following extensive consultation with key stakeholders, including our employers, industry associations, training providers and wānanga. From the consultation three key factors were highlighted as important as we transition our customers and industry into the new system. These are:
Making sure industry continue to have a strong voice in how training is delivered;
Minimising disruption for existing employers and learners currently in training;
Providing access to more learning options including on-job, online and off-job provision.
The proposal to TEC is for a shift into Te Pūkenga's work based learning subsidiary in Q3 and we hope to hear in June whether TEC supports our plan. This was the preferred option signalled from our customers with the proviso that they will continue to have access to the current network of provision, including the providers they currently use that have close links to industry and the technical skill and expertise required to train their employees.

The newly announced partnership between Te Pūkenga and Te Wānanga o Aotearoa (TWoA) to increase the number of people in trades training is also a positive for our industries. It will extend the national reach of training provision and target those who are currently unable to access tertiary education opportunities in remote locations.

Meanwhile, work continues on the Workforce Development Councils (WDCs), with key governance roles under appointment and governance structures being put in place. The aim is for us to transfer our Standard Setting functions to the Construction and Infrastructure WDC (except for Rural Contracting, which will move into the Primary WDC) on 4th October.

Te Pūkenga's Operating Model is still under development and the new Crown entity will be providing an update on its conceptual design at a series of workshops to be held around the country in June. We will be attending these and representing our industries' views on this and the other workstreams that are continuing in the establishment of Te Pūkenga. The workshops are open to all, so I do encourage you to attend one if you have the time. If not, we will continue to keep you updated via the RoVE section on our website.

As part of realising the full outcomes of RoVE, New Zealand Qualifications Authority (NZQA) are consulting on proposed changes to simplify qualification design and increase consistency of learner outcomes.

I do recognise there is a lot of change and consultation going on within industry training. We are committed to representing the best interests of our customers, learners and industry. As part of this, we are breaking down the key messages and providing these to you to make it easier to engage with, as well as having an active voice ourselves.

If at any stage you need more information from us, or in a simpler format, please let us know. We want to ensure each of our stakeholders remain well informed and continue to feel confident with our industry training framework. Thank you for your time.
Ngā mihi nui,  Kaarin Gaukrodger
Chief Executive
Te Pūkenga/ Te Wānanga o Aotearoa partnership to extend reach of trades training


Te Pūkenga and Te Wānanga o Aotearoa (TWoA) have signed a Memorandum of Understanding (MoU) to collaborate on increasing the number of people upskilling in trades and skills-based vocations.

TWoA provides a Māori learning environment for all learners and by teaming with Te Pūkenga the hope is to use a broad national reach to improve access to trades training.

Under the agreement, any Arranging Training functions transferred from TITOs to Te Pūkenga could be delivered by the two organisations together, or could be transferred from Te Pūkenga to TWoA to deliver, under consultation and agreement with industry.
Work continues to establish WDCs

Under RoVE, the bulk of our Standard Setting functions will be transferred to the Construction and Infrastructure WDC (CIWDC). The exception is Rural Contracting, which will be moving to the Primary WDC. (We will continue to arrange training for Rural Contracting under the new system.)

Work is progressing to get the CIWDC and the other five WDCs set up and running.

Appointments committees were established earlier in the year to appoint new members to the governance Councils for the WDCs. Expressions of Interest for appointment to the Councils closed in April and the aim is to have the Councils and other governance structures operational by July. Before then, we expect there to be some consultation with TITOs on the proposed structure of the WDCs.

All six WDCs are currently expected to be established by 4 October 2021.

Find out more about the WDCs and sign up to the TEC RoVE newsletter here.
Te Pūkenga takes its Operating Model design on the road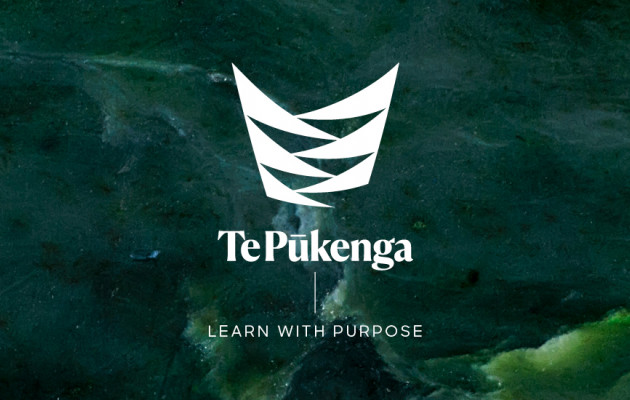 Meet members of the Te Pūkenga Executive Leadership Team, find out what work has been done in the establishment of this new Crown entity and see what the next 8-10 months have in store. For four weeks from Tuesday 8 June, Te Pūkenga will be travelling the country holding a series of 20 workshops, 18 face-to-face and two online.

A key focus will be providing an update on the development of the Operating Model, but will also cover work on the future of academic regulations, relationships
with employers, understanding gained around learner perspective and more.
The workshops are open to anyone interested in attending. Members of the Connexis Executive as well as some staff from the wider team will attend to represent the views of our industries, learners and employers. We are committed to ensuring a strong voice for infrastructure and the trades more generally in the establishment of this new centre for vocational learning.

Learn more about the upcoming Te Pūkenga roadshows here. If you would like to get a better understanding of the project to design the Operating Model, Te Pūkenga is putting out a series of videos. Find the first two videos here. Click here to see a timeline for the Operating Model project.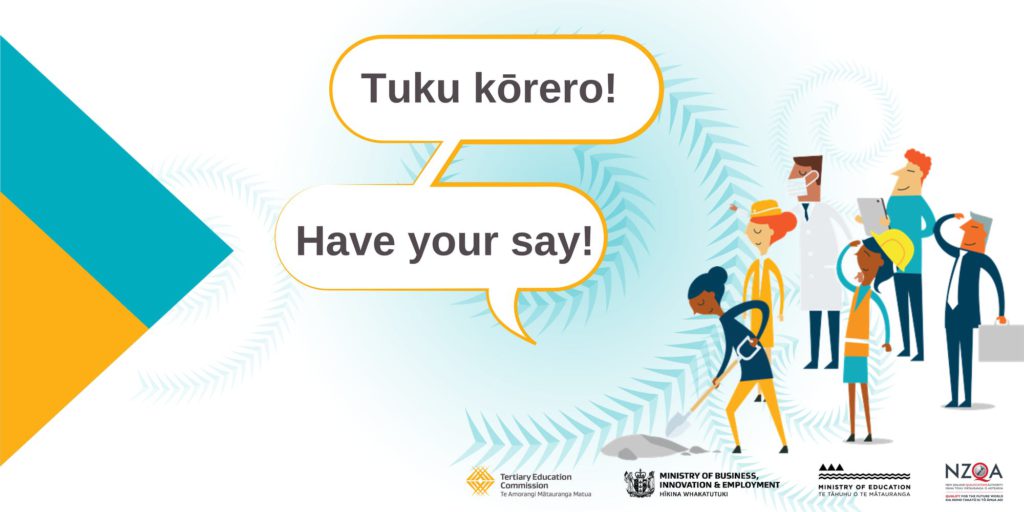 NZQA consultation to simplify vocational qualifications

In seeking to create a unified vocational education system to deliver a workforce which is fit for New Zealand's current and future needs, RoVE must provide greater consistency in learning outcomes and more collaboration between providers and employers. As such, an important component of the reform is examining the design of vocational qualifications, credentials and other quality assurance tools.

Simplifying the range and design of vocational education products could better enable:
Portability of student learning between work-based and provider-based learning and between providers;
Consistency of outcomes for graduates and providing employers with confidence in the skills of their people.
As such, NZQA is asking for feedback on three proposals around:
Ensuring vocational qualifications meet the needs of students and employers, to enhance learner mobility and give employers confidence in the skills of graduates.
Replacing training schemes with micro-credentials to provide a simpler range of quality assured credentials.
Enabling micro-credentials to be developed by WDCs for providers to deliver, rectifying a technical issue with the Education and Training Act 2020.
For more information or to make a submission, go to the consultation page on the NZQA website. You can also book yourself onto an information session to get more background before you submit your thoughts.

We will also be holding webinars for our reference groups, assessors and moderators on:
Monday 24 May (3-4pm),
Tuesday 25 May (12-1pm), and
Friday 28 May (11-12pm).
If you would like to join in the discussion, let us know. Email askus@connexis.org.nz.
Consultation closes 16 June.
Assessor Webinar info

It is important that our assessors understand RoVE; the reasons that prompted this once-in-a-generation reform, its goals, the different workstreams relating to it, and how it may impact on them. For this reason, we are holding three online forums.

The proposed dates for the forums are:
Monday 31 May,
Wednesday 2 June, and
Friday 4 June.
These are still to be confirmed and invites sent out.

All assessors are welcome and we will do our best to fill in the blanks during this period of fast-paced transition. It will also be an opportunity for us to discuss the NZQA consultation on proposals for simplifying vocation qualification and other credentials. This is an area where the expertise of our assessors can play a valuable role.

We will be emailing out invitations soon so please sign up and bring your questions.