Horowhenua school students had the chance to see how infrastructure careers can help them soar to new heights at the recent Annual Connections event in Levin.

Dozens of students were given hands-on experience with different infrastructure tasks, including getting their feet off the ground in a cherry picker, as well as other challenges like handling a chainsaw (unchained) and climbing tall ladders.
The skills experience was part of the three-day Annual Connection event. The event, hosted by infrastructure training provider Connexis and sponsored by local power company Electra, celebrates the skills and capability found in New Zealand's Electricity Supply Industry (ESI) workforce.
While on-site the almost 70 students from Horowhenua College and Waiopehu College were also able to see Electricity Supply Industry (ESI) line mechanics and cable jointers pit their skills against each other, in competitions that showcase their knowledge and expertise.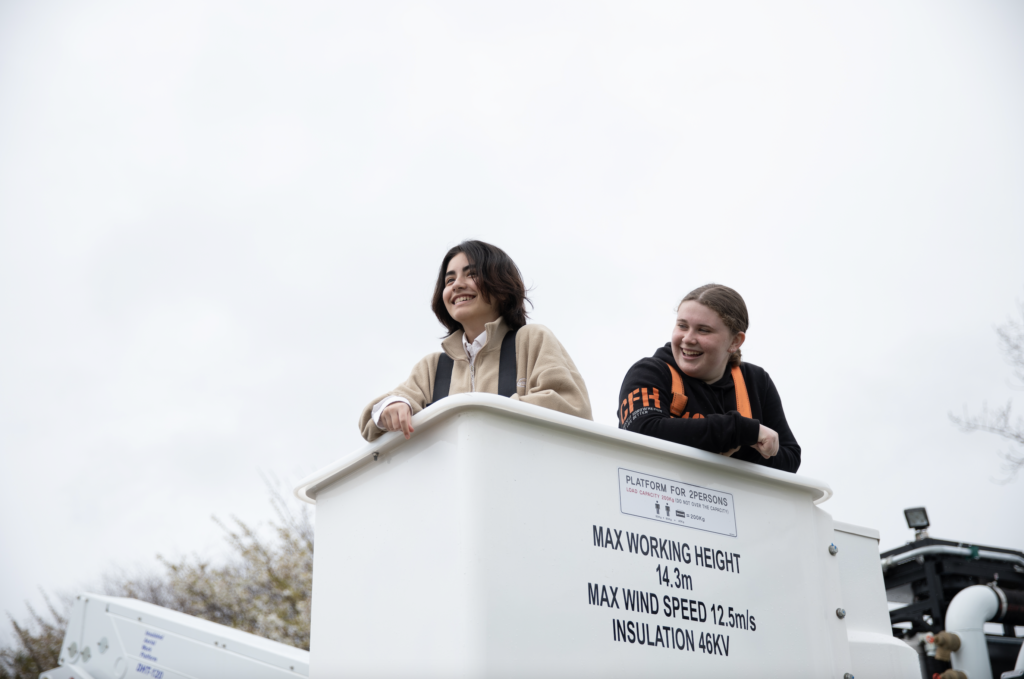 This year's Annual Connection school tours were put on in conjunction with Futures Day, a Get-Go Horowhenua initiative that exposes local students to local industry and some of the career pathways available to them.
Get-Go workplace coordinator, Fraser Daysh, says Annual Connections offered students a unique opportunity to learn more about infrastructure careers.
"The students thought it was really cool to get some hands-on experiences, they were exceptionally well-treated by the organisers of the event and they came away with a lot more of an understanding about the infrastructure industry."
Activities for the students were organised by Electra, Waimea Group and Safeworx.
Electra training and development advisor Alison McNab says as well as getting hands-on experience, the students were exposed to a wide range of real-life jobs within the ESI and potential employers.
"It was great to see the glint in their eyes when they were able to start the chainsaw, but it was just as great to give them lots of opportunities for conversations with different people doing different jobs in our business.
"We were thrilled to see an increasing number of young women taking an interest in the industry as we know from the awards evening that our wahine are right up there with the best the industry has to offer.
"They would have come away from the event with a good understanding of the qualifications available and how to develop a career in the industry."
Waiopehu College careers/Gateway manager Joanne Holland said students who attended Annual Connections really enjoyed the interactive and hands-on nature of the onsite activities.
"The people hosting the activities were great at really engaging the students, talking to them like adults and making the connection between paying attention in school and getting the jobs, like this, that they might want."
Connexis director Kaarin Gaukrodger says events like Annual Connections, with opportunities to invite and involve schools are essential to make students aware of possible pathways to enter infrastructure careers.
"Not only do they get a glimpse of the skills and the variety of work available, they connect with the businesses who are offering those jobs in their local areas.
"They also get to see just how infrastructure careers play a significant part in keeping their local community connected and running smoothly."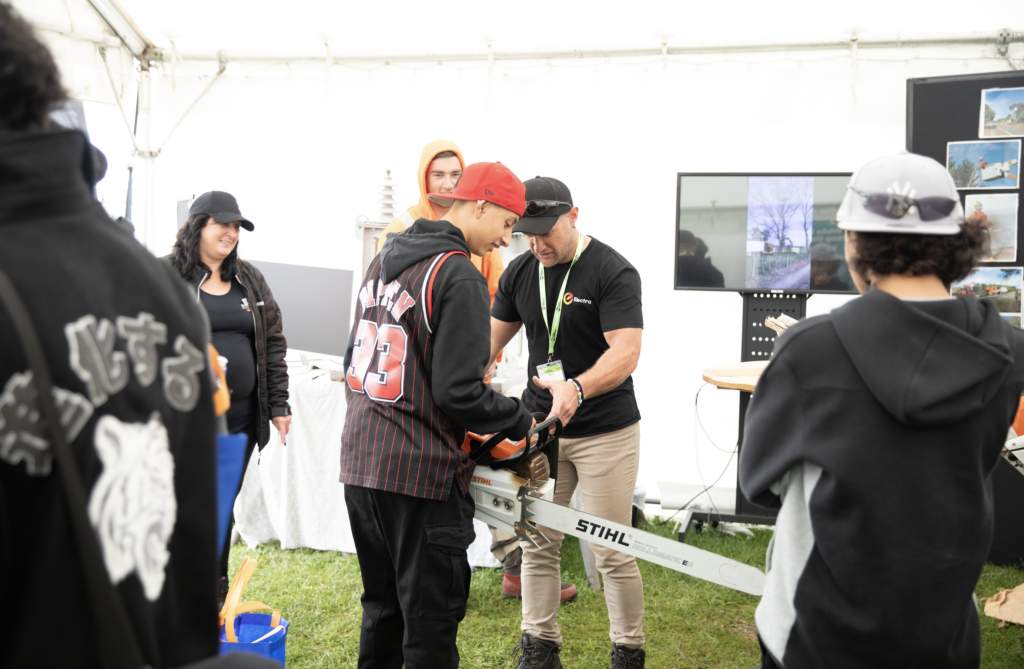 Photos: The Horowhenua Company