Kia ora koutou,
As a key provider and developer of infrastructure training, one of our overarching goals at Connexis | Te Pūkenga is to support our learners as they work to develop their skills and careers.
That support takes many forms. Our focus is on developing, delivering and assessing work-based learning, and we are always looking for ways to ensure our learners are well supported to progress and complete your training while balancing your other commitments around job, whānau, sports, hobbies and community service.
The Connexis Financial Assistance Fund is a new scheme, designed to support learners who are struggling to complete their training. A grant of up to $3000 is available to successful applicants to help them overcome training hurdles such as access to resources, access to learning support or the pressure of managing work, family and learning.
Committing to good health and safety practices is another way we can all support each other at work. We took some time on International Health and Safety Day on 28 April to shine a light on those tasked with keeping people safe onsite. The day also served as a great reminder that everyday should be health and safety day at work and the people managing it are not there to police but to protect and care for everybody onsite and ensure you all get home to your families safely.
Other projects launched recently include the NZ Certificate in Wind Farm Maintenance (Level 3) and the NZ Certificate in Wind Farm Maintenance (Level 4). Wind farms are a rapidly growing part of New Zealand's electrical supply landscape and we expect demand for these courses to grow as new farms expand across the motu.
We have also recently added Programme+ Pipeline Construction and Maintenance to further upskill people who already have an NZQA qualification in Pipeline Construction and Maintenance or the equivalent.
As we head toward the middle of what has already been an eventful year for infrastructure businesses, we are thrilled to be hosting another series of Girls with Hi-Vis® events around the country in June. GWHV has grown every year and is a great way to make our industry much more visible and viable as a career choice for young women. If you have family members at participating schools, encourage them to talk to their careers advisers about attending a local event near them.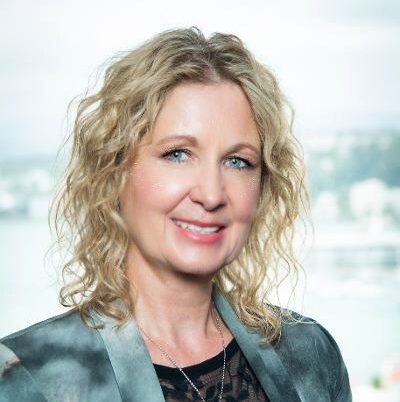 Kaarin Gaukrodger
Director, Connexis | Te Pūkenga