The first half of 2023 has been a busy but constructive period as we continue to support New Zealand's infrastructure industries through the challenge of meeting the demand for skilled staff.
For much of the past six or seven months the country's infrastructure workforce across civil, energy, telecommunications and water, has been actively engaged in helping communities rebuild, repair and recover after what has, at times, seemed like a continual series of weather events.
Visibility over the vital work our infrastructure crews carry out and the career paths the sector can offer is often mentioned as one of our biggest challenges in meeting the skills gap. This year perhaps more than any other, communities have been able to see our skilled workers on the job and understand the critical role these people play for all New Zealanders, ensuring power and communications are reconnected, key roading routes are repaired and water systems are protected in the wake of often devastating storms.
At Connexis | Te Pūkenga, as a provider of training to the infrastructure industry, we have been working to amplify the visibility of the industry by showcasing the individuals and businesses taking on that crucial rebuilding work. We are highlighting the skills and expertise involved, and the opportunities available to train in roles that support local communities, not just in times of crisis, but every day.
We do that by being visible where and when the next generation of workers (or those considering a career change) are making the crucial decisions about their future.
Girls with Hi-Vis® is an excellent example of this. This year's event was a huge success with close to 620 female students from 69 schools – including a large number of schools involved for the first time – attending over 30 events hosted by more than 20 employers around the country to experience infrastructure jobs first-hand. This year, for the first time, we also partnered with other training providers such as the specialist trades managed by EarnLearn and BCITO to extend the scheme beyond infrastructure.
Through the first half of this year, we have also been closely involved in 3Waters conversations to understand how proposals may impact training requirements. Of particular interest is the proposed widening of the definition of "water supplier". We expect this widening of scope will create a new cohort of small water system operators from different industries in need of training in water regulations and safety. One recommendation is the introduction of stackable micro-credential options, that will supplement the full NZ Certificates in Drinking-Water Treatment and Wastewater Treatment required by the professionals in charge of managing out community water requirements.
As a key civil construction training provider, we have also been working closely with industry on the Civil Infrastructure – Future of Work project to create two unified infrastructure works programmes, one at Level 2 and one at Level 3, that will offer consistent industry training for both their campus and work-based training.
The goal is to help civil employers increase the size of their local workforce at the scale required to meet demand and provide training that delivers support to employers while being easier to access on-the-job.
As the important work of tackling skills shortages continues it was great to see the Budget announcement that the Apprenticeship Boost has been extended to the end of 2024. The scheme provides much-needed support to employers, who continue to face increased supply costs, to keep investing in upskilling the workforce by taking on and retaining apprentices.
As we look to the second half of 2023, we are excited to be taking the Annual Connection event for the energy sector to a new region. This year's three-day programme of line mechanic and cable jointer competitions, and the Excellence awards, recognising the country's best trainees, will be hosted by PowerNet in Invercargill. It is shaping up to be one of our biggest events yet, with teams and individuals registered from around the country. It's another fitting celebration of industry best practice and the skills embedded in our infrastructure workforce, as well as the perfect platform to showcase career opportunities.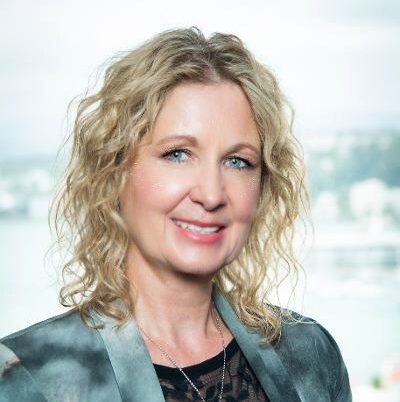 Kaarin Gaukrodger
Executive Director, Connexis | Te Pūkenga