UPDATE: COVID-19 restrictions have led to the cancellation of Annual Connection 2021 in Christchurch next month with event organisers promising to make next year's event the best yet.
"2021 marks the 20th year of this iconic Electricity Supply Industry (ESI) showcase and it was shaping up to be a fitting celebration, not only of the event itself, but of the tradespeople and product innovations that keep the country switched on," Kaarin says.
Work on Annual Connection 2022 has already begun, with a determination to make it a huge success. Some sponsors have already confirmed they are back on board and it promises to be much anticipated after a two-year hiatus. (The event was also cancelled in 2020 due to COVID-19.)  Read more>
---
Annual Connection is the only platform of its kind that connects, celebrates, and showcases the people and companies of the Electricity Supply Industry. The people that keep New Zealand's power on.
The best Cable Jointers and Line Mechanics come together, from across New Zealand, for this three-day competition and event.
There is plenty happening on the sidelines too, with industry exhibitors showcasing the latest in technology and innovation and career presentations to schools.
Exhibit at Annual Connection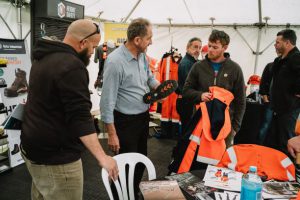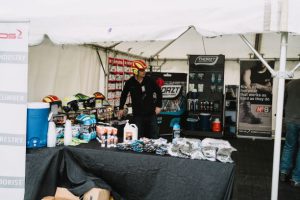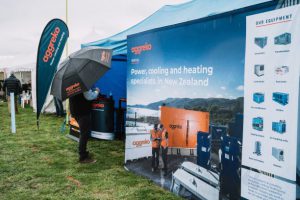 Exhibit at Annual Connection and showcase your services, products or new innovations to a wide industry audience and speak face-to-face with key decision-makers.
Elevate your brand with MC call outs throughout the event. Give demonstrations and previews both to the people who use your gear and those who make the calls. Take advantage of the many brand and logo placement opportunities available in the event programme.
To register your interest in exhibiting at Annual Connection 2022, please email annualconnection@connexis.org.nz
---
INDUSTRY EXCELLENCE AWARDS
---
A night of celebration, the Energy and Telecommunication Industry Excellence Awards recognise the hard work and commitment it takes to skill up by rewarding the best and brightest trainees in Energy and Telecommunications.
The Industry Excellence Awards is a night of celebration following Annual Connection.
Winners of the following categories will be announced.
Transmission Trainee of the Year

Telecommunications Trainee of the Year

Generation Trainee of the Year

Distribution Trainee of the Year

Contribution to Investing in Youth Training and Development

Advanced Trainee of the Year

Overall Trainee of the Year
The overall winners of Annual Connection's Cable Jointers and Line Mechanics competitions are also be announced at the dinner.
---
SPONSORSHIP OPPORTUNITIES
Support your industry at Annual Connection by sponsoring the event or an Industry Excellence Award.
Sponsorship not only provides a key brand promotion opportunity but it also aligns your company as an industry leader, supporting industry best practice, and quality outcomes for the Energy Industry.   
Contact Hillary Riches, Event Manager, to discuss sponsorship sponsorship opportunities and options at annualconnection@connexis.org.nz
We cannot run this event without our amazing sponsors so we thank you in advance and look forward to working with you!
Find out more about our 2021 sponsors