Kia ora kōutou,  

At Connexis, we are proud to be part of the infrastructure industry – an industry that continues to build and grow the foundations of our country, and that is strong and resilient.  

During lockdown, we were inspired by trainees who turned challenge to opportunity by using their time to progress their careers through qualification training.  Equally, we were inspired by the companies and their leaders who encouraged their employees to grow their skills and those of their teams'. 

2020 delivered unprecedented challenges and required business to rethink approaches to human resource practices and ensure sustainability through an agile and flexible workforce. Like many businesses, we moved to remote trainee support and guidance and contactless delivery of assessments. Following lockdown, the Covid recovery projects released Free Trades Training and the Apprenticeship Boost Fund and our industry was put in the spotlight to take the lead in our country's economic recovery. 
Our industry rose to the challenge, with the last half of the year experiencing record numbers of trainee enrolments into infrastructure apprenticeships.  The focus has been on upskilling the current workforce and retraining displaced workers from other industries.   

While we sign-off a year full of disruption and new practices, we are looking forward to the coming year.  In 2021, we will celebrate 10 years of our Ultimit – Women in Infrastructure initiative and the return of our iconic industry events, Annual Connection and Girls with Hi-Vis®.    

The government's Reform of Vocational Education programme, focussed on expanding industry training, will start to take effect next year too.  While we break for the summer, we encourage you to reflect on how we can do things better and have your say in the creation of the new and unified industry training system.     

We wish you and your family a safe and happy holiday season and we look forward to catching up with you in the New Year. 

Meri Kirihimete,

Kaarin Gaukrodger  
Chief Executive
---
WDC proposal consultation ongoing during the holiday break.
The Tertiary Education Commissions (TEC) is consulting on the proposals under the Order in Council until 5 February 2021.
RoVE aims to deliver a unified system for all vocational education to address the skills shortage we are facing as a country, a move Connexis fully supports. It will have a stronger focus on employers, delivering the skills they need, providing more support for their employees, and ensuring greater consistency across the regions.
There should be no disruption to Connexis trainees and their employers next year despite it shaping up to be a big one for the Reform of Vocational Education (RoVE) programme.
An important step in the establishment of the WDCs is the government formally recognising them through an Order in Council due to be passed on 1 April 2021.
We encourage you to have your say here, on the likes of the WDC's proposed names, industry coverage and governance arrangements.


---
GIRLS WITH HI-VIS®


Open your doors to host Girls with Hi-Vis® in June 2021.

Register your interest to be a host today. This will not be considered a commitment to hosting an event, we will follow-up with you to discuss your registration possibility further in the new year.
To find out more visit GirlsWithHiVis.co.nz
REGISTER YOUR INTEREST TO HOST>>>
---
ANNUAL CONNECTION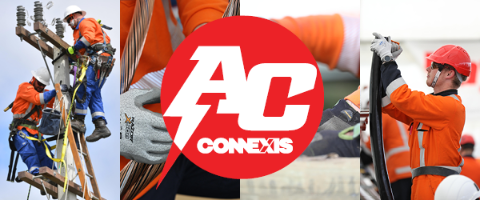 We are excited to announce that Annual Connection 2021 will be on 21-23 September in Christchurch.

Bookmark the date, spread the news and keep an eye out for more details in the New Year.

See AnnualConnection.co.nz for more details.
JOIN AC's ONLINE COMMUNITY TO STAY IN THE LOOP>>>
---
Revised Qualifications for February enrolments
A number of qualifications have been reviewed and revised with industry consultation. The following will soon be ready to be open to transfer or enrol into:
NZC in Infrastructure Works L2 – resources to be available through eLearning
NZC in Civil Engineering Laboratory (Level 5) with strands in Aggregate, Asphalt, Bitumen, Concrete, Field Investigations, and Soil
NZC in Electricity Supply (Introductory) (Level 2) Electrical Works Strand Only
NZC in Electricity Supply (Fault Response and Switching) (Level 4) with strands in Distribution Fault Response, Distribution Network Switching
NZC in Electricity Supply (Cable Jointer High Voltage) (Level 4) with an optional strand in 33kV
NZC in Electricity Supply (Line Mechanic Distribution) (Level 4)
Questions? Contact your local Customer Service Account Manager, click here for their details.
---


5 February –TEC consultation on WDC proposals under the Order in Council closing

18 – 20 March –National Excavator Operator Competition, Fielding

26-28 May –Water Industry Operations Group (WIOG) Conference, Napier

May & November – Mayors Taskforce Industry Training Graduations

June – Girls with Hi-Vis®

24 June – Connexis AGM, Wellington

30 June – Electricity Engineers Association Conference, Wellington

July – Establishment of the Workforce Development Councils (WDCs) expected to be complete

29 July – The Contractors Conference, CCNZ, Wellington

21-23 September – Annual Connection, Christchurch
---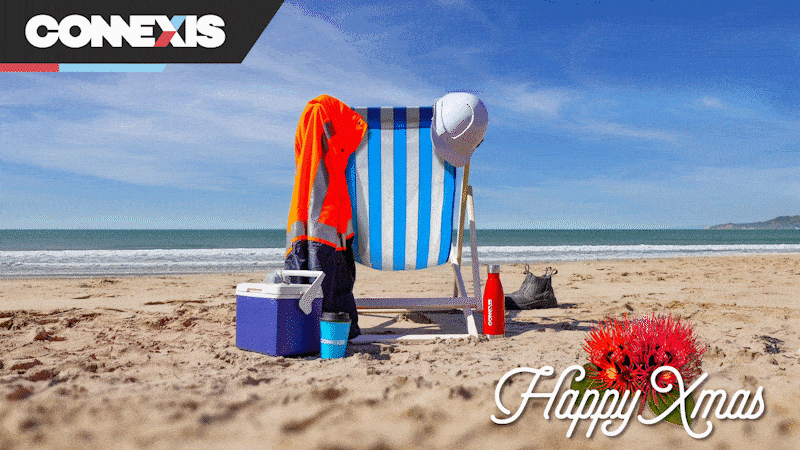 HANG UP THE HI-VIS, KICK OFF THE BOOTS AND HAVE A HAPPY XMAS
We'll be out of the office from Dec 23 returning Jan 11.