Kia ora koutou,

Much is changing around us as the once-in-a-generation Reform of Vocational Education (RoVE) reaches its zenith this year. When change arrives it often appears to be inconvenient timing, even when it is addressing issues that we have long searched for better solutions for. This year we are faced with significant changes to industry training, coinciding with unprecedented growth in industry trainee numbers. We are balancing our focus between leading our people, customers and industry through significant change while building capacity to support the uptake in industry training. Likewise, for our customers, we understand that you will also be balancing your time and energy between your key functions and having your voice heard with the changes being presented.
In this eNews we highlight three key areas currently out for consultation that focuses on issues our employers are often looking to the government for more support with:

1. NZQA review for simplifying qualifications – developed to support RoVE outcomes, NZQA is reviewing the makeup of qualifications to support increased consistency of outcomes and provide more flexibility to learners, in terms of how they gain recognition for their skills, as they progress through their career pathway.

2. RoVE – Te Pūkenga new operating model – Te Pūkenga will be undertaking a national roadshow looking at the future of how your employees will be signed into training programmes and supported through their learning journey. This new operating model aims to make industry training regionally accessible, increase consistency of training outcomes and provide increased flexibility to learners through modes of training.
3. Ministry of Education (MoE) reviewing literacy and math – MoE is looking at new ways of approaching literacy and math through the employer lens. We have heard from our customers that you face ongoing issues around the level of math and literacy when bringing on new employees. This is a chance for you, as an employer, to provide insights to the MoE on areas that need better support before students leave the school environment.

While there is a lot of external changes occurring, we continue to work on improving our product and service offering. This edition of eNews celebrates some important strides including a further move into eLearning with the launch of an online version of Infrastructure Works Level 2, our Hydrographic Surveying qualification opening pathways for learners to an in-demand field of Marine Sciences, and the launch of two new qualifications in the Electricity Supply industry for Live Line training.

As well as improving our training programmes, we push forward with our Ultimit: Women in Infrastructure initiative through celebrating our Ambassadors and partnering with other industries on the Women in Trades project.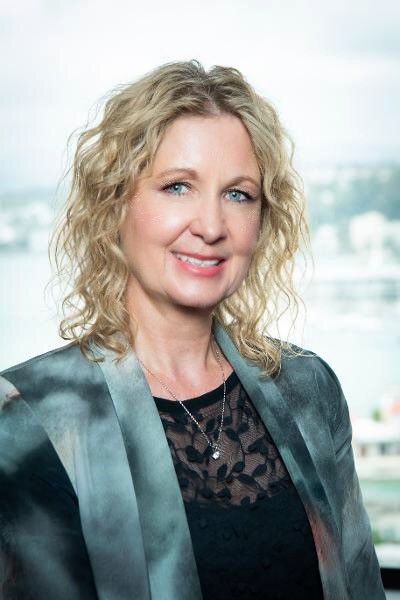 "The road to success is always under construction" and I'd like to thank you for your ongoing feedback and participation, as our industry partners, as we continue to navigate through this period of change and growth together.

Kia ora rawa atu | Many thanks
Kaarin Gaukrodger
Chief Executive – Connexis
---
Latest updates on Reform of Vocational Education

Developments in the Reform of Vocational Education (RoVE) continue to gather pace. Stay up to date with the developments by bookmarking the RoVE page of our website. You can also sign up to our regular RoVE Bulletin.
Rove Bulletin #3 is out now.

Two dates to note:
NZQA consultation closes 16 June: The New Zealand Qualifications Authority (NZQA) has opened consultation as part of its project to look at how qualifications can better support the intended outcomes of RoVE. The aim is to create more consistency, a seamless transitions for learners, less complexity for employers, and vocational qualifications that are better able to respond to the changing needs of industry. View the consultation document here.

Visit VQconsult.nzqa.govt.nz for information, or click here to submit feedback via the survey.

Operating Model roadshow in June: Te Pūkenga will be taking the conceptual design of the Operating Model on the road during June. The roadshows will be open to a broad range of stakeholders. More detail on this will be shared on our website soon.
---
Ministry of Education keen to hear about real-world applications for Literacy and Maths skills
There will be an opportunity in early May for you to share your insights to help strengthen the National Curriculum.
The Ministry of Education (MoE) is developing new strategies for Literacy and Maths across early learning, primary and secondary education. Literacy and Maths are seen as the keys to unlocking learning and essential for life-long wellbeing.
Persistent inequalities and a pattern of a longer-term decline in student performance suggest the current approaches to teaching Literacy and Maths are not working for all learners.
MoE is holding a series of sessions to hear from employers, businesses, and industry to help develop new strategies for Literacy and Maths.
The sessions are as follows:
Zoom session #1 – Monday 3 May, 9.30am-12.30pm
Face to face – Tuesday 4 May, 12-3pm
Zoom session #2 – Friday 7 May, 9.30am-12.30pm If you are unable to attend these sessions, you can still provide feedback. Just complete the MoE online survey, which is open until Friday 7 May.
---
Government continues support for vocational learning with extension to funding scheme Great news for our employers and trainees last month as the Government announced the extension of the Apprenticeship Boost fund by four months. This financial support for employers will now run until August 2022 and is projected to benefit as many as 5,000 new apprentices. Find out more about Apprenticeship Boost here.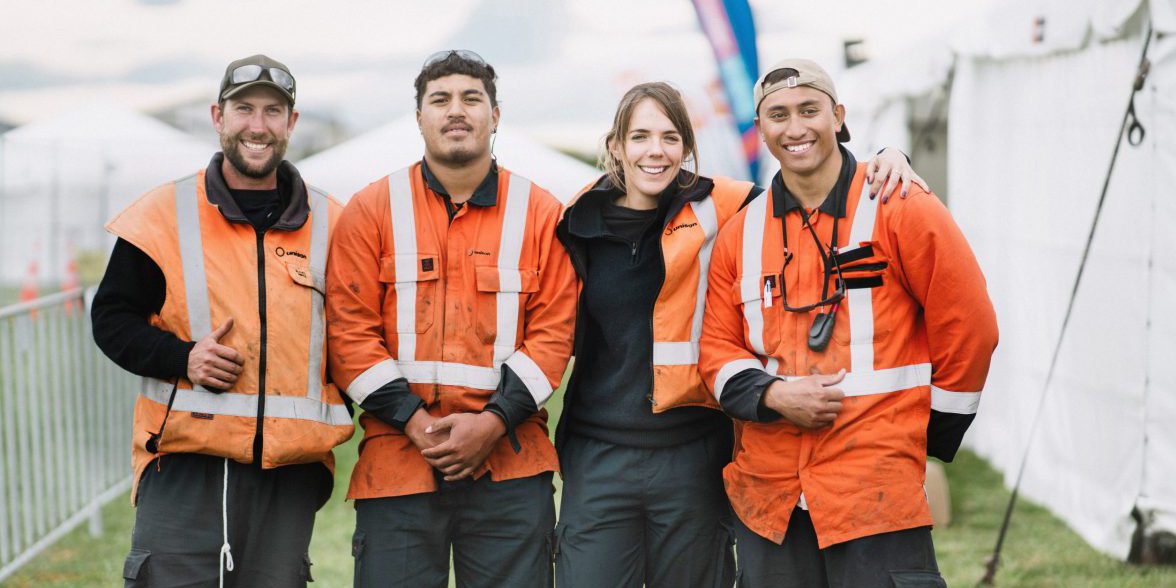 The Government is certainly walking the talk when it comes to supporting vocational education and training as a means of accelerating the country's economic recovery from COVID-19. Initiatives like this and the Targeted Training and Apprenticeship Fund (TTAF, aka Free Trades Training) are driving an influx of trainees into our industries. Our apprenticeship numbers rose 28% last year. This Government support is helping to fill skills shortages and build a trained workforce in some of the most in-demand industries in the country.
---

Online training programme: Infrastructure Works Level 2
We are excited to announce the release of a new online training programme, an eLearning package for Infrastructure Works Level 2 (IW2). It joins a growing number of eLearning qualifications we offer, primarily in the Water sector. Launching in May, the online version of this entry-level qualification aims to reduce barriers to learning. Available on any device – smartphone, tablet, laptop or desktop – IW2 online makes it easy to access resources and provide evidence of on-job learning, and means theory work can be done anytime, anywhere. The traditional workbook format will continue to be available.
---
Live Lines L4 &L5 now open to enrol
Two new qualifications, Live Line Levels 4 and 5, are due to launch on 30 April.
We have developed these qualifications in response to industry demand. The programme is delivered in a block course environment with a large component of the training taking place on the Network. The purpose of these courses is to ensure trained live line mechanics work to the highest levels of health and safety.
---
Hydrographic Surveying qualification opens the pathway for in-demand skilled local workforce
With input from industry partners, Connexis has a Level 4 qualification, the New Zealand Certificate in Hydrographic Surveying, which provides an entry level qualification into the industry. Hydrography is the science that measures and describes the physical features of bodies of water. It includes seabed mapping, airborne mapping, geophysical surveying and oceanography to understand what lies beneath the ocean floor. More than 80% of our ocean is unmapped, unobserved, and unexplored (National Oceanic and Atmospheric Association – 02/26/21).
Graduates wanting to further their study in hydrography can now enrol in a recently developed International Hydrographic Organisation (IHO) Cat B online course in Hydrographic Surveying which will enable them to become certified hydrographers.
Both our qualification, and the follow-on online Hydrographic Surveying IHO Cat B, have been developed, in part, in response to a huge increase in investment into hydrography from the Australian government. With Covid-19 making it difficult to import trained workers, there is now more demand than ever for a skilled local workforce. Learn more about hydrography here.
---
Taking the hard road makes success all the sweeter

The highlight of Katareina Kaiwai's four-year journey to achieve her Civil Infrastructure Apprenticeship was getting it finished.

That is not to say that Kat, who now runs her own roading
firm, Tairāwhiti Contractors, did not enjoy her training. In fact, one of the first things she did after completing her Apprenticeship was to ask her Connexis Customer Service Account Manager (CSAM) what qualification she could do next.
However, she says it was only once she got to the end of her training that she gained the perspective to appreciate what she had achieved and to see "how cool it was".
"It has made me push to achieve what I want and [given me] a real sense of accomplishment. My family is very proud of what I have achieved."

Kat's trainee journey was never straightforward. Challenges mounted on challenges. Yet this determined young Maori woman always kept her eye on the opportunities her training would open her up to. She is a true believer in the benefit of a skilled up workforce and has become a champion of industry training in Ruatoria and neighbouring communities, a remote rural region of Gisborne.
---

Trade Careers to uncover barriers to women entering the trades
Trade Careers, the first project of the newly formed Women in Trades Collective (WITC), launched two nationwide surveys on Wednesday 14 April to understand more about why women are not entering the trades and what may be preventing employers from hiring more women.
With funding from the Tertiary Education Commission (TEC), Connexis is a proud partner in this initiative, along with BCITO, Skills and Competenz.
Trade Careers kicked off with an RNZ Morning Report interview with our Ultimit ambassador Kat Kaiwai. You can listen here or read the more in-depth article. We encourage you, as an employer, to take the survey and share your views. Find the employer survey here. This survey is for all employers, male and female. Please also pass the survey for women onto any of your female employees or other women you know, especially if they may be interested in a change of career. Just send them this link<https://survey.alchemer.com/s3/6234133/WEBWOMEN
---
Assessor network expands
With a growing demand for industry training, our Assessors are coming under pressure to keep pace. An Assessor checks assessment materials and judges trainees' competence to ensure requirements and skills in a unit standard are met. Nearly 13,000 Connexis unit standards have been assessed this year alone (up to 31 March 2021).
To help with the workload, we have registered 125 new Assessors, including 78 in the Temporary Traffic Management space. We are also continuing to keep our assessors up to date and upskilled in best assessment practice through face to face and online forums and are updating their assessment scopes in line with the changes to units, qualifications and programmes.

Visit our Assessor page here for Assessor Forum dates and information.
---
New-look certificates start rolling out to grads

Completing a qualification is a proud achievement, and we want our graduates to cherish and share this achievement. As part of this, we have recently given our certificates a revamp in design and are now sending them out framed and ready to hang. Share your employees' success on social media with #MeetOurGrads and tag @ConnexisITO.
---

In the news
Interest in Infrastructure is starting to spread. The reasons include the increase in Government funding as part of the Covid relief package, a spotlight on ageing or past underinvestment in infrastructure, and population growth. Meanwhile, there is a boom in vocational education and training due to skills gaps in many trades, Government support for this kind of learning, and job losses caused by Covid lockdowns.
See some of the latest headlines:
Wellington councils warned over risks around spending big on water infrastructure – An RNZ article highlighting the difficulties councils face in upgrading their water systems due to a shortage of trained workers.
Time to find out what NZ really wants, and needs – Newsroom opinion piece highlighting the importance of taking the New Zealand Infrastructure Commission's "Aotearoa 2050" survey about infrastructure priorities.
Not many people wake up in the morning excited to go to work. Katareina Kaiwai does. – Our most popular Facebook post ever, reaching around 7k people and with 1.3k engagements.