A new 'user-friendly' qualification, eligible for free trades training, has gained a big thumbs up from Rural Contractors New Zealand for workplace evidence such as photos being accepted as one way to recognise the skills of people working in rural contracting.
The New Zealand Certification in Rural Contracting level 3 was unveiled by the Industry Training Organisation Connexis at this month's board meeting of RCNZ.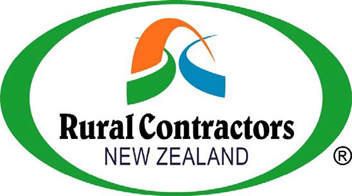 Connexis' South Island Area Manager Fiona Malloch explained: 'You don't have to write long essays to complete the certificate. The qualification is currently free to undertake with the enrolment and assessment fees covered by the Government's free trades training fund. Assessment is undertaken by an approved Connexis assessor through professional conversations."
RCNZ vice-president Helen Slattery and her husband Roger are putting six of their staff through the new qualification as well as being assessors. ''It's very flexible. Staff can go back through their photos to show their competency at things like driving a tractor."
Canterbury board member John Ransford says after hearing the Connexis presentation he will put his two staff onto the training. As well as lifting the skill levels of staff, he says it would provide contractors with better cover on health and safety risks as well as insurance liabilities. He believed having properly qualified staff will also help contractors market their services.
Helen Slattery says the likes of Fonterra, Miraka and Synlait pay more to farmers who are using qualified contractors.
RCNZ president David Kean says the new Level 3 certificate was a great advance. Contractors often advertised for staff with at least three years' experience; now they could ask for those with a Level 3 qualification.
The 'user friendly' approach extends to Connexis Account Managers visiting contractors and facilitating the enrolment process. They then support and guide staff to gather up naturally occurring workplace evidence to demonstrate existing skills and competencies through tools such as photos and videos taken on smart phones.
The lack of paperwork appealed to Otago RCNZ board member Richard Woodhead who says many contractors aren't famous for that.
He says when he employed skilled machinery operators from Ireland, most of them had been to an agricultural college, whereas in New Zealand such skills were learned on the job with no easy way to date of turning that into a qualification.
What is the New Zealand Certificate in Rural Contracting?

The purpose of this qualification is to provide people with the knowledge and skills to safely and efficiently undertake rural contracting activities such as crop production, harvesting, and vegetation control.
It's targeted at new and experienced contractors. Graduates of this qualification are eligible for accreditation as a Qualified Contractor with Rural Contractors New Zealand.
The first module is compulsory and covers health and safety and operating a tractor for rural contracting.
Then you can choose from one of three strands – Crop Production, Harvesting or Vegetation Control.

What is the New Zealand Certificate in Agrichemical Application?

Also available is the qualification for agrichemical spraying work
New Zealand Certificate in Agrichemical Application (Level 4) with strands in Aquatic, Broadacre, Tree and Vine Horticultural, Targeted Weed Control, and Total Vegetation Control.
Details for both qualifications are available from Connexis – www.connexis.org.nz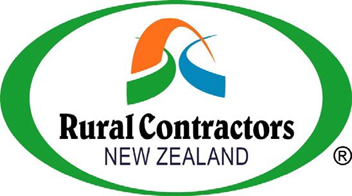 Contacts:
Helen Slattery Vice President RCNZ 027 434 4820
Fiona Malloch, Customer Service Area Manager Southern – Connexis 021 844 549 Or Contact your local Connexis Customer Service Account Manager here