Kia ora koutou,
2023 was set to be a milestone year as Connexis transitioned into New Zealand's largest tertiary education provider, Te Pūkenga New Zealand Institute of Skills and Technology. As this year unfolded it is New Zealand's infrastructure that has had the spotlight due to the devastating flood and storm damage caused by Cyclone Gabrielle.
It's important to acknowledge the incredible mahi done by our infrastructure whānau, being quick to respond to help communities reconnect and support the clean-up. In doing so they provided hope and emotional support to those impacted the most.
Once again, the criticality of having a local skilled infrastructure workforce is brought to the forefront when natural disasters impact the safety and wellbeing of our communities. Being able to meet New Zealand's growing infrastructure needs, while responding to natural disasters, continues to be a requirement for our infrastructure workforce. This highlights the importance of supporting initiatives that target the next generation of infrastructure tradespeople while making continued investment in attracting and training locally, a key part of your workforce solutions.
For over a decade, Connexis has been a strong advocate for growing the local workforce through increasing diversity. As we celebrate International Women's Day today, the great work undertaken to date by industry is highlighted through the numerous success stories we have to share of women who have taken up careers in infrastructure.
One of our successful attraction initiatives is the annual Girls with Hi-Vis® event that returns in June. Last year, throughout New Zealand we partnered with employers to host over 650 female school students onto infrastructure sites, providing them a chance to get hands-on experience and be motivated by inspiring stories from those already in the industry. This is always a hugely successful event for employers, allowing them to connect with local schools and help young female students understand what infrastructure careers can offer. Registrations for businesses wanting to participate in the 2023 event close next week.
Another event we are thrilled to announce the return of in 2023 is Annual Connection. This is a chance for our line mechanics and cable jointers to show off their skills and compete for industry bragging rights. It is also key to highlighting best practice and promoting careers within the Electrical Supply Industry. This year's event will be held in Invercargill, 19-21 September, with thanks to our host sponsor PowerNet.
As we continue our role as a training provider within vocational education, we are looking for opportunities to support our learners and employers through being part of our Te Pūkenga network.
This year we are super excited to launch the all-new Infrastructure Scholarships, as part of the legacy left to industry from Connexis when it was the membership based Industry Training Organisation (ITO). We have two new scholarships: the Financial Assistance Scholarship and the Outward Bound Scholarship. The scholarships are funded through the new Infrastructure Education Training Charitable Trust (IETCT) and are excellent opportunities to support learners and help step up the next generation of leaders within infrastructure.
The other support package is a free 24/7 counselling service, available to all our Connexis learners. This offering is available through being part of the wider Te Pūkenga network and is easy to access directly through vitae.co.nz. This type of pastoral support can be essential in helping learners stay on track for success. It is just one example of how our official transition to Te Pūkenga, at the start of this year, allows us to leverage a wider network for the benefit of our employers and learners.
Lastly, I hope we get to see some of you at next week's National Excavator Competition happening on the 16-18th March at Manfeild Park Feilding.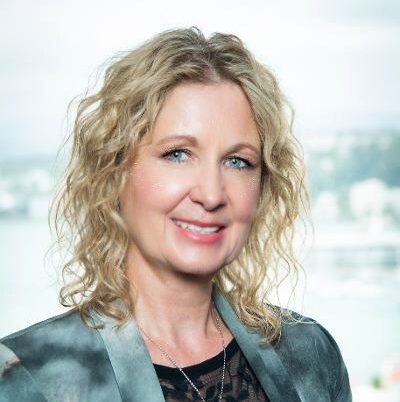 Kaarin Gaukrodger
Director
Connexis | Te Pūkenga