Kia ora koutou,
2022 kicked off with heightened concern for the workforce challenges facing many industries within New Zealand. While there are immediate concerns of the impact COVID isolation requirements will have on business continuity, the growing workforce skills gap is an issue for the long-term sustainability of industries. For 2022 there is a renewed focus on the need for ongoing investment in a skilled domestic labour force.
As a Division of Te Pūkenga Work Based Learning Limited (WBL) we step forward into 2022 with a focus on developing synergies within our new network to increase the service offerings for our employers and learners to help address this growing skills gap.
Over the past two years, as part of the COVID workforce recovery fund, we have partnered with our industries on key projects to build a roadmap to a more sustainable workforce. The first of these worforce development strategies, released on 8 February, is for the Electricity Supply Industry (ESI) and is called Re-Energise – Ngā Mahi A Māui. A similar report for Three Waters is due to be published later this month.
Civil Contractors New Zealand (CCNZ) have also undertaken an industry-wide stocktake on key workforce issues with a focus on entry points in getting people into the industry. This year we will continue our partnership with CCNZ to increase the uptake of the Civil Trades Certification regime. This certification supports the professionalism of the industry in building quality infrastructure and promoting civil construction as a skilled trade career.
This year we are also super excited to be launching the newly established Infrastructure Education and Charitable Trust, which will administer up to $1 million annually in infrastructure industry training grants and scholarships. This Trust is the legacy of the Infrastructure Industry Training Organisation. The Society Members, Board and Connexis team are proud to be able to provide this funding to support innovative projects that will develop the future skills of the infrastructure industry.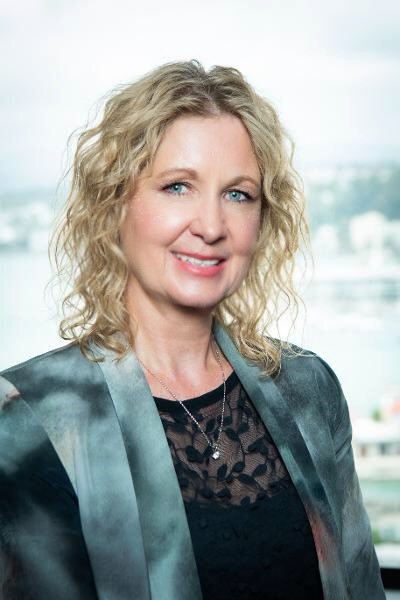 There is a lot to get on with.
Kia timata tatou – Let's get started
Kaarin Gaukrodger
Director
Connexis – a Business Division of Te Pūkenga Work Based Learning Limited
Bridging the gap from school to work with Gateway


We are excited to announce improvements to Gateway with the launch of five Gateway micro-credential training programmes on 7 February.
The five new micro-credentials not only allow students to earn NCEA credits but NZQA accredited units towards a L2 or L3 New Zealand Certificate qualification.

Gateway is a great way to open the eyes of Year 11-13 high-school students to the career opportunities in your sector. It also gives you the chance to recruit young new talent and start skilling up the next generation of infrastructure workers.
All five Gateway micro-credentials, listed below, are available through eLearning. You can learn more about them here:
Introduction to Infrastructure Works (Level 2)
Infrastructure Worksites (Level 3)
Power Up – Electricity Supply (Level 2)
Switched On – Electricity Supply (Level 3)
Connect Me – Telecommunications (Level 3)
Learn more about Gateway here and register your interest in becoming a Gateway employer by contacting your local CSAM.
Other product launches this month
Besides the five Gateway micro-credentials, there are five other product launches in February, kicking off what is expected to be one of our busiest years to date in terms of product development.
While the Gateway micro-credentials are new, the following two products, launching on 21 February, are refreshes of existing programmes:
NZC in Hydrographic Surveying (Level 4)
NZC in Roadmarking (Level 2) with optional strands in Piloting, and Raised Pavement Markers
On 28 February, three additional new products will be available:
NZC in Infrastructure Works (Level 3)
NZC in Infrastructure Plant Operation (Level 3)
NZC in Infrastructure Earthworks (Level 3)
Speak to your local CSAM if you're interested in any of these or our other training programmes.
New industry-backed research report to re-energise Electricity Supply workforce
The research report Re-Energise – Ngā Mahi A Māui, a workforce development strategy, offers a deep dive into Aotearoa New Zealand's Electricity Supply Industry (ESI) talent shortage against a backdrop of rising electricity demand and a tight labour market.
The aim is to futureproof the ESI and help it – and its workers – fulfil their potential.
Its release, on 8 February, is an exciting milestone for Connexis, which was instrumental in getting this research off the ground in 2020, as well as for our employers and learners in the energy sector.
Connexis Director Kaarin Gaukrodger says: "This review has emphasised the opportunity for the ESI to attract a new generation of young talented people with fresh ideas and ways of thinking that can make a real difference in creating, managing and future-proofing New Zealand's Electricity infrastructure."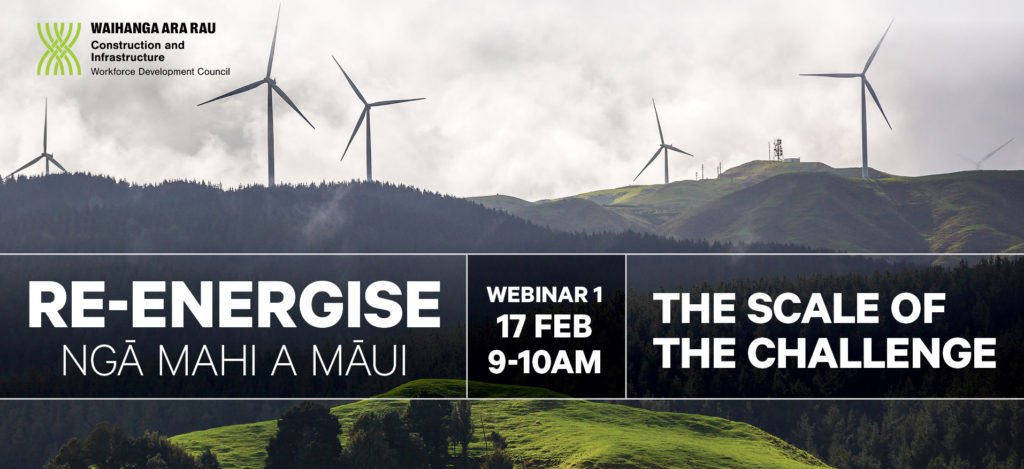 Webinars will be held on 17 February and 3 March for those interested in learning more about the report or keen to share their feedback. Registration for the 17 February webinar is open now.
Read more about Re-Energise here.
Could you have the Energy industry's top team?
Annual Connection is back this year and gearing up to host what is the hottest competition in the Electricity Supply Industry (ESI).
With the venue and dates locked in – Levin-Horowhenua from 27-29 September – all that's needed now is the teams.
If you have a standout line mechanic crew or cable jointer, why not sign them up and pit them against the best and brightest in the industry?
Registrations open on Tuesday, 1 March 2022.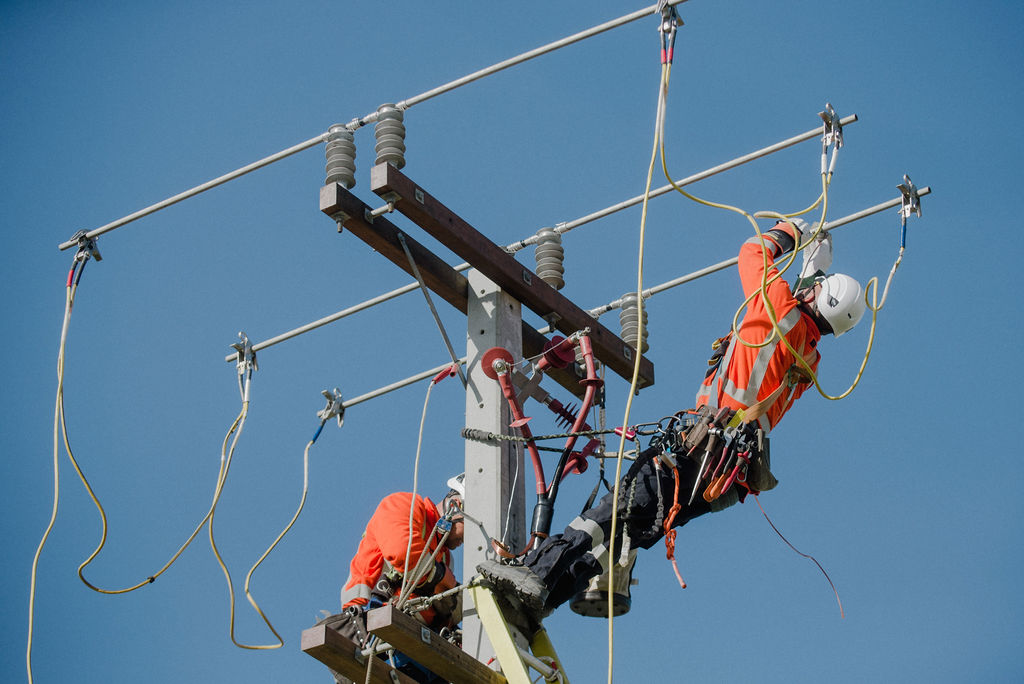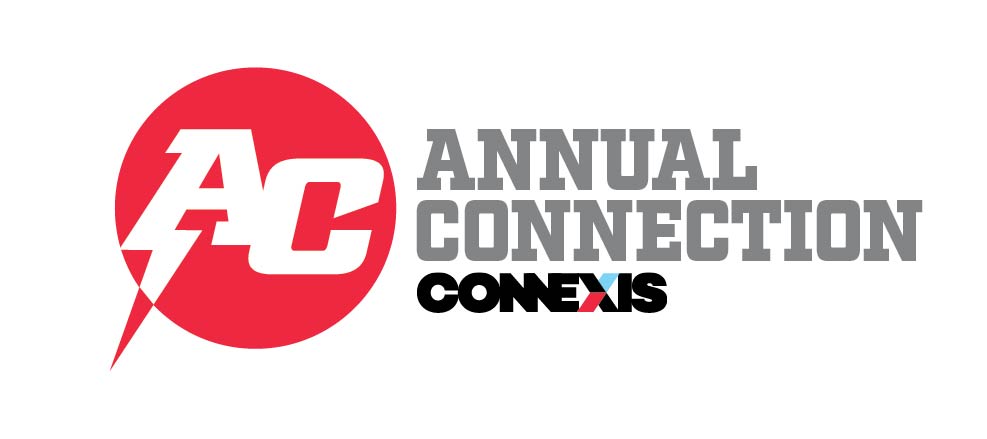 Bookmark the date and make sure the talent in your business is given the chance to shine on an industry stage.
See https://www.connexis.org.nz/annual-connection/ for more details.
Would you be happy to host a GWHV event this June?
June is usually the month for infrastructure employers to open their doors to host a Girls with Hi-Vis® (GWHV) event. These open days give high school girls the opportunity to get hands on to inspire them to see a future for themselves in the industry.
Last year was our most successful GWHV season ever with 23 workplaces opening their doors to 539 students from 64 schools in 11 regions around the motu. We would love to build on that momentum in 2022 but understand the current uncertainty around Omicron may make some of our employers wary of running events.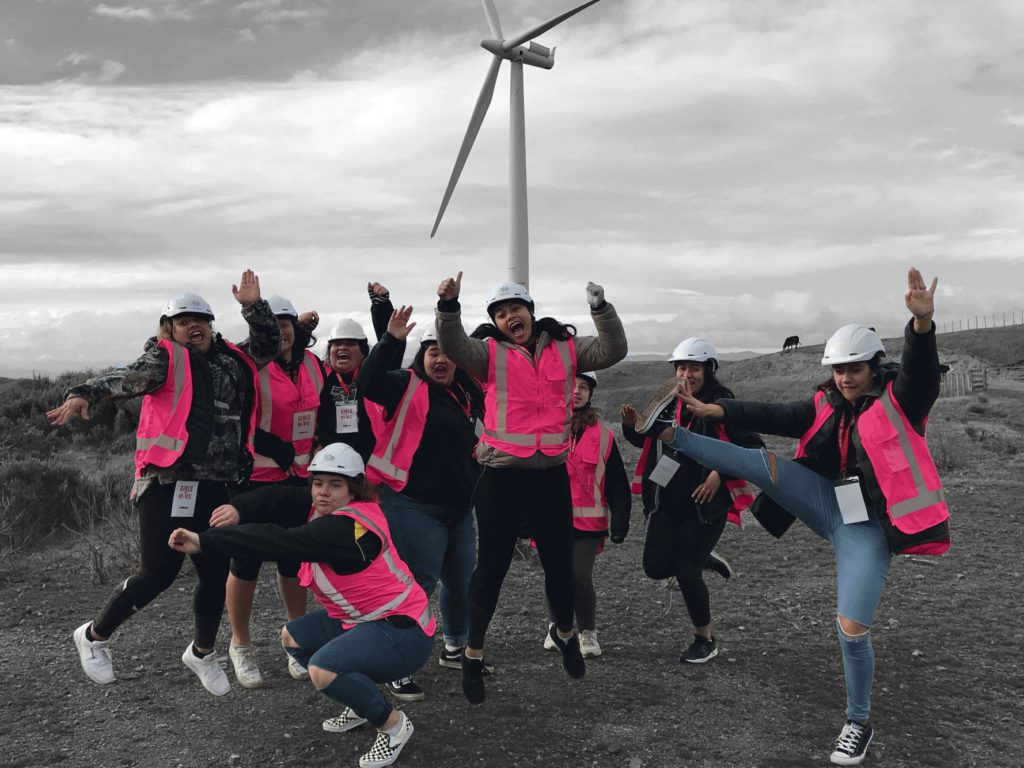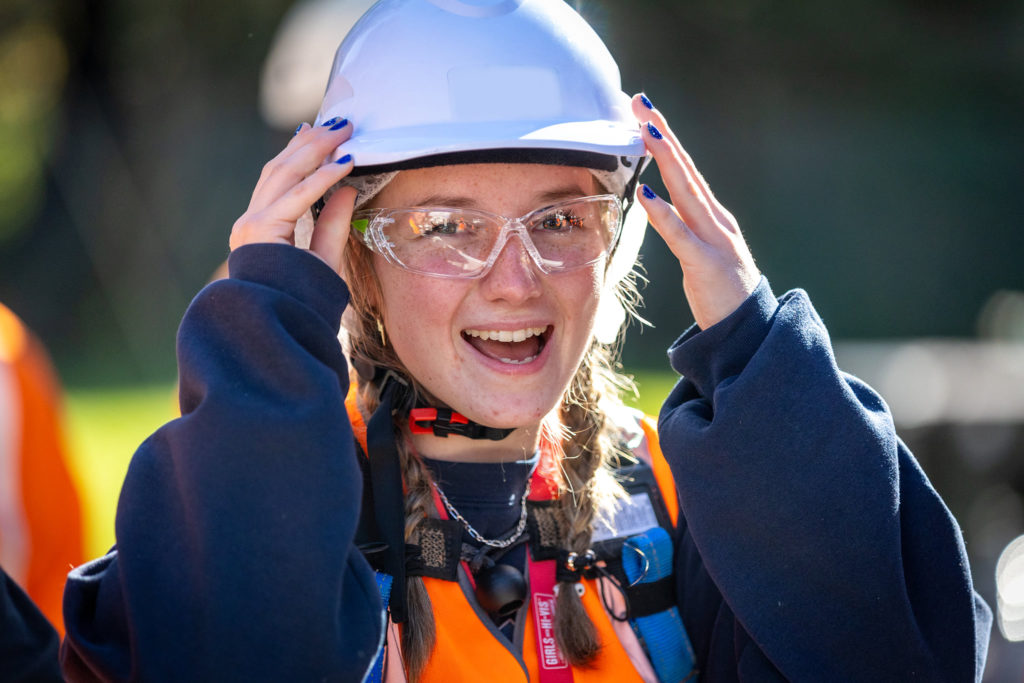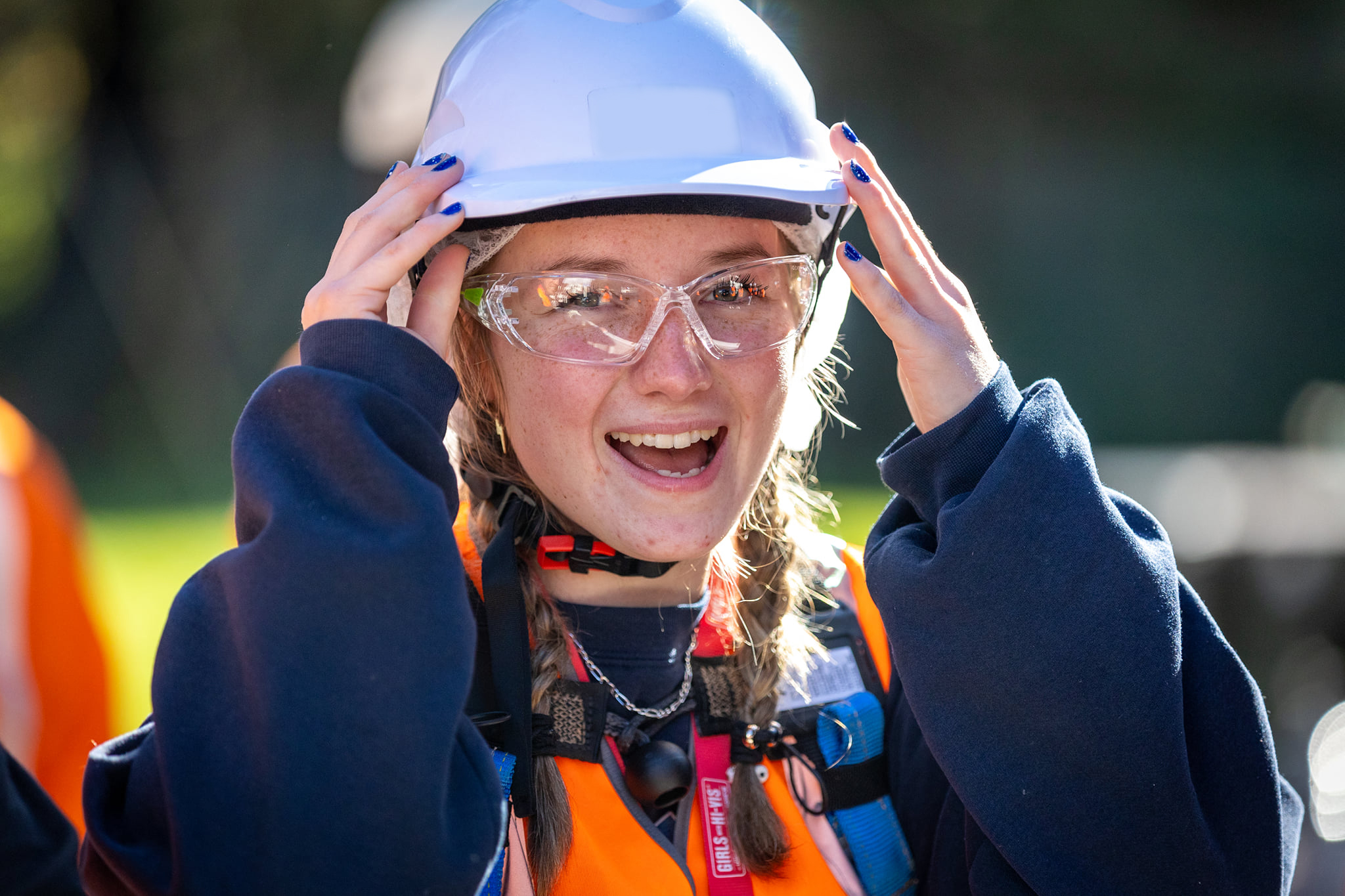 Let us know how you feel about hosting a GWHV event this year.
To help us plan, if your business has been involved in GWHV in the past, or is interested in hosting an event this year, please take the time to complete our survey so we can get a gauge on how our customers feel about participating.
Survey closes Friday 18 February
Te Pūkenga website footer and co-branding
Noticed anything different about our website lately?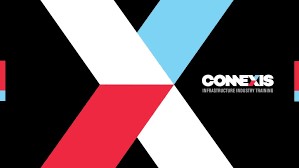 If you have an eagle eye, you might have spotted the Te Pūkenga footer on the bottom of every page of our website.
The footer is common to all Te Pūkenga network subsidiaries, including fellow Work Based Learning business divisions such as BCITO and Comeptenz. It explains our relationship to Te Pūkenga and provides more information about the Te Pūkenga network.
You will also start to see our logo appearing next to Te Pūkenga's on our website, brochures and certificates over the coming months.
In the news
Connexis gets a plug on RNZ National's Nine to Noon programme: https://www.rnz.co.nz/national/programmes/ninetonoon/audio/2018829981/growing-energy-sector-faces-major-workforce-shortage
Industry efforts to close the skills gap and attract younger people into the trades is working: https://www.stuff.co.nz/national/300494924/young-people-flocking-to-trade-jobs-postlockdown-amidst-huge-industry-push
Recently retired CCNZ chief executive Peter Silcock calls for more training for the domestic workforce and making Civil Trade Certification a requirement in tenders: 'I put my all into it'
The new water services regulator, Taumata Arowai, has launched its public consultation on proposed new rules to guide the way drinking water is supplied and help ensure it's safe: https://news.fuseworksmedia.com/8d9abbee-988c-4da4-bf32-3f9fb26312ae