TOBY BEAGLEHOLE, CHIEF EXECUTIVE, CONNEXIS INFRASTRUCTURE INDUSTRY TRAINING
As published in Contractor Magazine January 'Perspectives 2020'
As a newbie to vocational education and industry training in New Zealand, I was caught on the hop by the Government's proposals in its Review of Vocational Education (RoVE) in February 2019.
The biggest revamp of industry education in more than 25 years, RoVE is bringing far-reaching changes to how workplace learning and assessment is organised and delivered in this country.
Not least, this includes the transfer by the end of 2022 of all vocational education, currently managed by 11 Industry Training Organisations (ITO's. including Connexis), to new providers. It's fair to say that 2019 began with a challenge.
Despite the rocky start, as the calendar year draws to a close, I'm pleased to report that 2019 has brought a wide range of successes. As the standard-setting body appointed by Government for the infrastructure industries – Civil, Energy, Telecommunications and Water – Connexis shares the Government's commitment to raising the profile of vocational education.
This includes working with schools and communities around New Zealand and providing more flexible workplace-based learning. Our firm focus this year has continued to be on supporting the training needs of our industries in a way that enables our country to grow.
Since 2015, Connexis has enjoyed a very effective partnership with its industry partners in the Civil Trades Certification (CTC) programme.
Developed with industry, for industry, CTC is a nationally recognised accreditation programme for civil contractors.
In March 2019, Connexis introduced new Level 3 and 4 Civil Infrastructure Apprenticeships eligible towards CTC covering specialised areas of civil sector work including Bitumen Surfacing Construction, Civil, Forestry Earthworks, Pipeline Construction and Maintenance and Structural Works.
The uptake of Civil Apprenticeships this year has been encouraging: there are currently 985 enrolments signed into qualifications that leads towards Civil Trades certification and 443 people in New Zealand have earned their certification to date (cf. 250 in 2018). One individual success I want to mention is the graduation in August of John Broughton of M.W.Lissette & Kimberly Contractors in Hawke's Bay. John is the first person in New Zealand to receive a Level 4 Forestry Earthworks Certificate and Civil Trades Certificate.
While on the subject of Hawke's Bay, there's another success. Connexis' Annual Connection event, usually held in Hamilton and Christchurch, was held for the first time at the Hawke's Bay Regional Sports Park in Hastings on 24-26 September. Now in its 18th year, Annual Connection has an iconic status in the Energy industry.
For three days, Cable Jointer and Line Mechanic Crews from across Australasia battle it out for top honours, accompanied by suppliers' expos and an Excellence Awards dinner. This year, a number of Connexis' Civil and Water sector partners also took part in Annual Connection and were a well-appreciated presence.
One of the key aspects of Annual Connection is the recruitment and career opportunities it represents.
It's an ideal opportunity for businesses to promote themselves within the Energy industry and to network with key industry stakeholders and potential employees.
School or tertiary leavers or anyone considering a career in the infrastructure sector can also get a taste of what the work involves on a day to day basis and obtain advice from industry specialists.
As a forward-focused organisation, Connexis recognises that secondary schools are a crucial part of vocational education and the need to expose students to trade-based jobs is a vital part of the picture.
In this regard, Connexis is fully engaged with school-based initiatives such as Trades Academies, Gateway and SpeedMeets, all aimed at supporting industry employers in addressing skills shortages. 
Connexis also welcomed the Government's announcement in October of a 27 percent increase in places to be made available at Trades Academies and Gateway secondary-tertiary programmes for school students.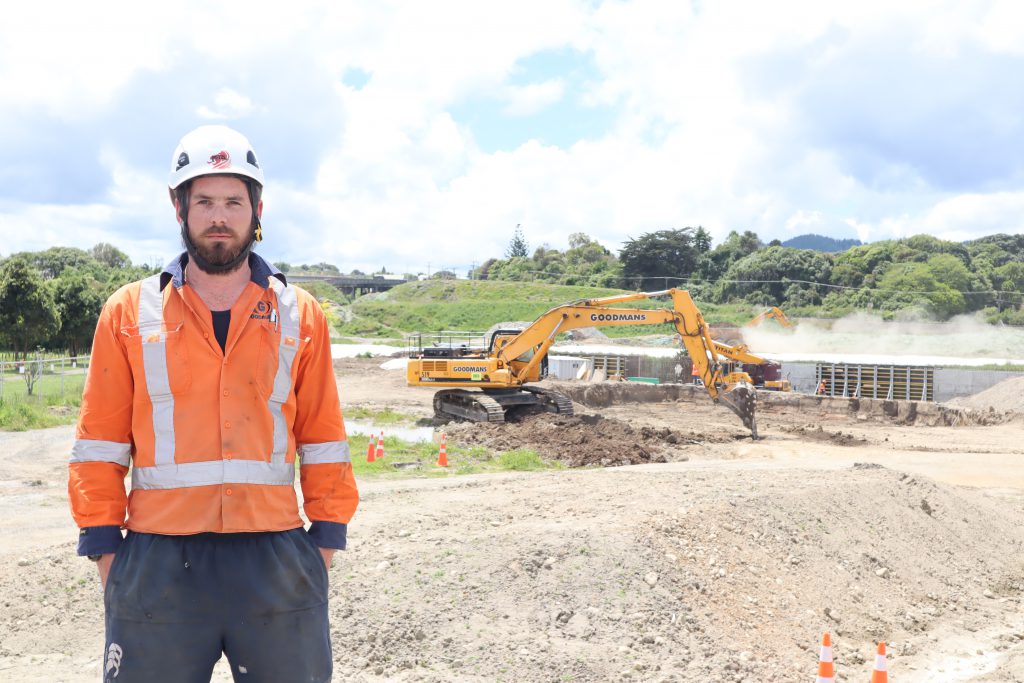 As a key supporter of the infrastructure sector, Connexis has continued the call this year for more women to be employed in trade roles. Connexis is very proud to have been leading the way through its Ultimit – Women in Infrastructure initiative that was launched in partnership with our Electrical Supply partners and the Ministry of Women in 2010.
Via Connexis we have seen a growth from 4% to 8% in overall female trainees and have also developed the successful Girls with Hi-Vis® (GWHV), an Ultimit – Women in Infrastructure campaign which is run annually.

GWHV sees companies in the Civil, Energy, Telecommunication and Water industries open their doors for a day to young women who are interested in knowing more about the industry and the career opportunities available. GWHV is a superb initiative in that it bypasses the assumptions and prejudices about what women can or can't do. This year, attendees at the GWHV event numbered 450, up from 350 in 2018, and employers have been demonstrating huge commitment to making this a success. 

Similarly, Connexis was a key partner of the Women in Trades Research consortia that recently released its findings from a three-year study. The research is available via the AKO Aotearoa project page at www.ako.ac.nz and it offers very valuable insights for employers who are looking to have a more diverse trade and technical workplace and to harness the potentially huge pool of talent and skills that women provide.    

Despite the challenges and changes that 2019 has presented, Connexis remains committed to providing seamless support for workers during their training, to increasing enrolments in vocational education, and to helping trainees complete their qualifications. While the next two years will see many more changes, Connexis is confident that the managed transition being provided via RoVE will result in a unified vocational education system that is better recognised, better valued and ready for a fast-changing future of skills, learning and work.