Kia ora kōutou,

We've hit the ground running in 2021 with continued growth in trainee numbers, the Reform of Vocational Education (RoVE) workstreams ramping up and a reminder that we're not out of the woods yet with regards to COVID-19.

Change brings opportunity and we have seen that with the boost in apprentice numbers by 28% thanks to Free Trades Training, the Apprenticeship Boost scheme and a new urgency to get major infrastructure projects off the ground. 

It is pleasing to see infrastructure companies taking advantage of the government opportunity around free and incentivised training, signing their staff into training, and getting their skills recognised through national qualifications.  Investing in your people, through training, can assist with retention and this is vital within the current climate where we are experiencing workforce skill shortages across industries.  With this, we are focussed on building capacity, especially in regions that have seen unprecedented growth, to service the increase in trainee numbers, accommodate the administrative increase and changes that have come with these new schemes.

We are delighted to have our key industry events back for 2021, with Girls with Hi-Vis® and Annual Connection planning well underway. 
RoVE also brings opportunity with the new unified system offering a chance for greater industry input and the delivery of the right kind of vocational education, where and when it is needed.  We aim to support the future success of the new unified system, provide a seamless transition for the continuation of industry training for our trainees and customers while continuing to maintain and improve service levels.

This year we are undertaking several projects as part of our commitment to maintaining the momentum of improvements to infrastructure industry training.  Most importantly, we want to ensure the skills and expertise of our people are retained within the new vocational education system and this includes our staff, assessors, and providers.

We are committed to listening to the needs of our customers and industry stakeholders and ensuring these needs are being met as we move through this transformation.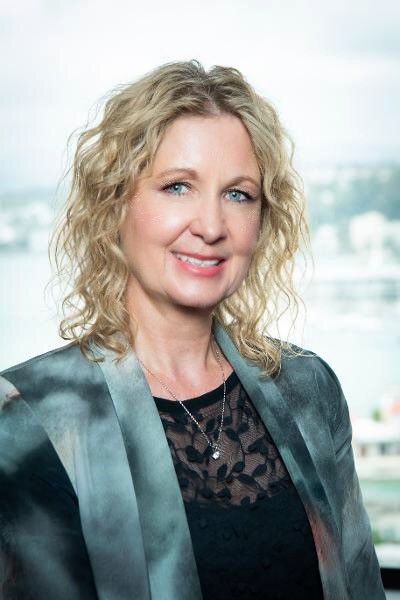 I look forward to working with you all over the coming year.

Kia ora rawa atu, Kaarin Gaukrodger
Chief Executive – Connexis
---



To help you keep pace with the developments in the creation of the new unified system, we are sending out regular RoVE Bulletins.

You can view the first edition here.
Don't miss out on the latest news and details around this once-in-a-generation reform of vocational education. Subscribe to the RoVE Bulletin here.
---
Industry voice to help shape the Reform of Vocational Education (RoVE).

2021 is set to be a big year for the Reform of Vocational Education (RoVE). The Workforce Development Councils are on track to take over transitional ITOs' Standard Setting functions by 1 August. TEC received over 200 submissions on the Order in Council proposals which are required to bring the WDCs into law. Over 50 of those submissions related to the Construction and Infrastructure WDC (CIWDC), showing a high level of engagement from our industries.

Once the WDCs are operational, and standard setting functions have been transferred to CIWDC, Transitional Industry Training Organisations (TITOs) will be able to transfer their Arranging Training functions to training providers. As a TITO, Connexis will be engaging with our customers to ensure a strong Industry voice feeds into the decisions around Arranging Training transitions. More information will follow in March with an opportunity to get involved and have your say.

As well as engaging with Te Pūkenga (ex. NZIST), we are connecting with a number of private training establishments, that currently work directly with Connexis and our infrastructure customers, to discuss their role within the new system.  The continuation of their services is integral to our customers and industry.  The Wānanga are the other major provider within the new system and our industries have an opportunity to benefit from their skills and expertise as they focus to link their community with employment outcomes.
---
A close up on Kaarin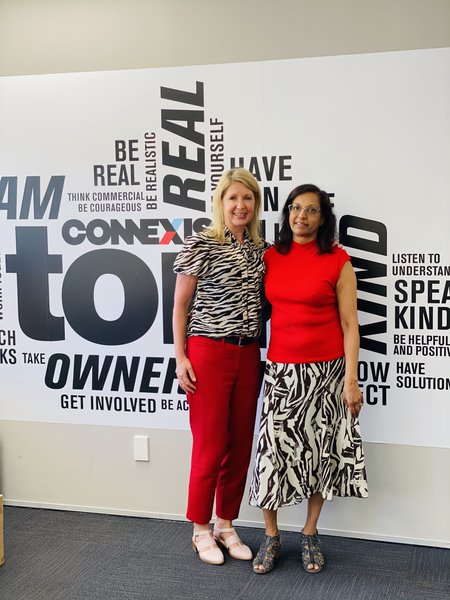 At the end of last year, we were happy to have our new CE, Kaarin Gaukrodger, take up the reins. After six years at Connexis in a variety of senior management roles, Kaarin is perfectly placed to lead the company and the infrastructure industry, through this period of transition as the government continues to roll out its vocational education reforms.

Over the years she has had the opportunity to work closely with most of you.

We thought it would be good to start her tenure as Connexis CE by giving you a 360° view of Kaarin, from some of her colleagues who have worked most closely with her. Click here to read more>

---
Save the date, as 2021 sees the return of Annual Connection, the highlight of the Electricity Supply calendar.

Proudly hosted by Independent Line Services, this iconic three-day event showcases the skills, training and knowledge which industry workers rely on every day to keep power flowing to homes and businesses across New Zealand. It is also a chance for industry suppliers to showcase their latest technology and innovations and connect with customers.

"It's exciting to see the best of the best battle it out and people being recognised for their skills," Kaarin Gaukrodger, Connexis CE says.

Annual Connection will be held on 21-23 September at the Air Force Museum of New Zealand in Christchurch.

Key dates:
Competition registration opens on Monday 1 March
Exhibitor Registration opens on Monday 1 March
Industry Excellence Awards Dinner – Tickets will available Tuesday 1 June
Keep updated on Annual Connection by signing up to the AC Mailing list here.  
---




Open your doors to host Girls with Hi-Vis® (GWHV) in June.
This event gives young women in your community the opportunity to get a taste of a career in the infrastructure industry, and can also help you attract and welcome more women into your team!  

We are now taking expressions of interest from both employers and schools. We already have a number of schools register their interest for the 2021 events. 

To find out more visit GirlsWithHiVis.co.nz
 
Any questions please contact marketing@connexis.org.nz
Register your interest to host GWHV here
---

From 1 March 2021, our Civil Trades (CT) functions will transfer to Civil Contractors New Zealand (CCNZ).

Connexis is proud to have worked alongside Civil Contractors New Zealand (CCNZ) in the development and launch of Civil Trades in 2015.  The Civil Trades regime is a certification system available to those Civil tradespeople that not only hold a Level 4 Trades Qualification but can prove that they are current and competent on the tools.

Since the launch of Civil Trades, Connexis has provided support functions including the Civil Trades registrar, financial management, promotion, and administration services. CCNZ, as owner of the Civil Trades, is now in a position to undertake these activities in-house.  As such these services will sit with CCNZ as of 01 March 2021.

Connexis is pleased to be able to handover a successful and sustainable certification regime that recognises Civil Infrastructure workers as skilled and competent tradespeople.  We will continue to promote the benefits of Civil Trades to our trainees and customers.

CT Registrar and Administration contact change
CCNZ will take over the role of CT Registrar from Connexis from 01 March 2021, with the role passing from Tracy Barnett at Connexis to Anna Lovelock at CCNZ. Anna can be contacted at:
Email: anna@civilcontractors.co.nz
Phone: 0800 692 376
Mobile: 027226 7596
Anna will take over the administration of all currently active applications. This includes applications already lodged, applications being evaluated, and applications awaiting Civil Trades Board approval.

If you are interested in Civil Trades, go to CCNZ's Civil Trades Certification online application form.

Applications post 1 March 2021
Application Process post 1 March 2021
There will be some changes to qualification requirements following Civil Trades transition to CCNZ. Applicants will be required to hold the Level 4 Qualification before they apply. Applications will not be able to be lodged without the pre-requisites including proof of the appropriate Level 4 qualification, evidence of 8,000 hours of practical experience including 2,000 hours at Level 4, and two letters of recommendation.

If you have any questions regarding the transition process, please contact our Customer Service Administration team at trainingservices@connexis.org.nz.
---

Infrastructure Works Level 2 (IW2) soon to be available through eLearning

Trainees will be able to access their resources any time, from any device – mobile phone, tablet or computer through the Connexis eLearning platform.  

The new IW2 has been reviewed with industry feedback, it includes the practical on-the-job learning elements, and the resources and the theory elements of the programme will now be available online. The traditional workbook format will continue to be available as an alternative.  

The online IW2 package is due to be available in March.

Contact your local Customer Service Account Manager here to find out more. 
---


February has seen a number of revised qualifications released, following industry feedback. Click qualification to download the brochure or contact your local Customer Service Account Manager here. 
---
Qualification reviews
To ensure our qualifications, programmes and unit standards are fit for purpose, we are seeking your input for the following reviews: