Kia ora koutou,  
Industry training, aligned to formal qualifications, has never been more in demand across the infrastructure sector.
The increased accessiblity to qualification training through government subsidies in response to Covid – the Targeted Training and Apprenticeship Fund and Apprenticeship Boost – has seen employers taking the opportunity to skill up their local workforce. We have seen unprecedented growth in enrolments this year with a massive 47% increase year to date in the Civil space and overall a 41% growth for all industries.

In addition to this, we are celebrating improved results in learner progression. Across the country we have seen learners moving forward with their assessments on a regular basis, with our Auckland learners not letting the lockdowns hold them back on getting qualified, with their progression rate on par or above the rest of the country.
Unfortunately Covid has held back Annual Connection, a highlight of the electricity supply calendar, for the second year running. Our focus now is on making sure the 2022 event is a huge success.
Having transitioned into Te Pūkenga on 1 September 2021, we are now planning for the year ahead. Te Pūkenga have launched their draft Operating Model and are asking for feedback from stakeholders. We, at Connexis, are also keen to hear from our employers and learners about how industry training is working for them. Keep an eye out for our customer survey, being sent out tomorrow, Thursday (28 October).

Part of our planning is thinking about how we can be adaptable in the ways we work and how we can create strategies to tackle some of the longer term challenges within our industries – skills shortages being at the top of the list – with the aim always of supporting our people, employers, learners and industries.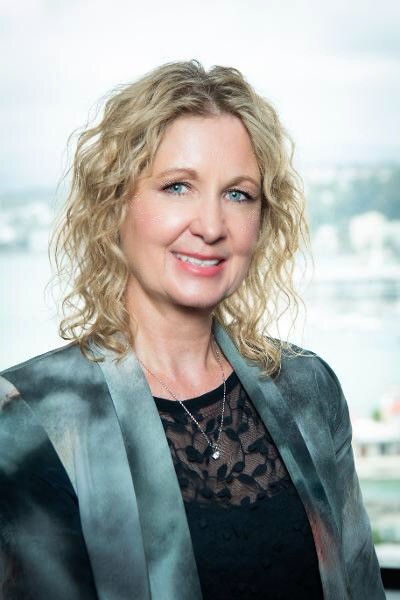 Ngā mihi,
Kaarin Gaukrodger
Director
Connexis – a business division of Te Pūkenga Work Based Learning Ltd
---
Annual customer survey – Tell us how we're doing
We aim to put our customers first and it's important to us to know how we can do better. Doing a good job with you means partnering together to improve the capabilities within your team, and in turn building towards a sustainable supply of skilled infrastructure workers.

Keep an eye out for our annual customer survey, which is coming out this Thursday (28 October). It should take no more than five minutes and will help us to better serve you and your industry in the future.
Your opinion matters, so please homai ōu whakaaro, share your voice.
---
New product launches in response to industry needs
This month saw the launch of two new products.
New Zealand Certificate in Civil Engineering Laboratory with strands in Aggregate, Asphalt, Bitumen, Concrete, Field Investigations, and Soil (Level 4)
This product was reviewed as part of our regular five-yearly cycle and was updated to better satisfy industry needs.
New Zealand Certificate in Telecommunications (Level 3) with strands in Copper Network Maintenance, Optical Fibre Network, and Transmission
We have added a Transmission strand to this product in response to industry demand. The new strand qualifies graduates to install and repair transmission infrastructure, including optical Ethernet, wireless and radio.
---
Girls with Hi-Vis® 2022 – Register your interest to host today
Host a Girls with Hi-Vis® day in June 2022 and open the eyes of female students in your area to the opportunities in infrastructure.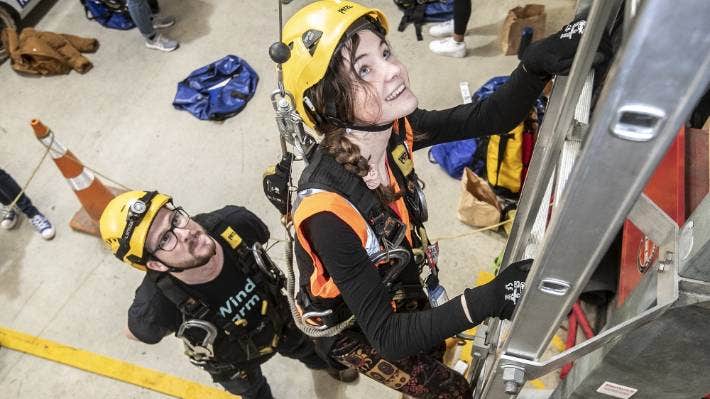 GWHV events typically allow young women to get hands-on, hear from inspirational workers, and learn how they can step into a career in Civil, Energy, Telco, or Water.
Inspire the next generation and play your part in filling New Zealand's skills gap, and building a diverse workforce.

Register your interest below.
Not sure GWHV can make a difference? Some key stats from our 2021 student surveys show the impact these events can have.
BEFORE attending GWHV event:
Q. Did you have an idea about a career in the trades or services?
A. 55% NO
AFTER attending GWHV event:
Q. Do you feel more confident about a career in the trades or services?
A. 95% YES

Q. From your time at today's event, do you feel more prepared with the skills you need in further education or employment?
A. 95% YES
Register today and the Connexis marketing team will be in touch with more details soon.
Questions? Contact marketing@connexis.org.nz
Find out more about GWHV here.
---
Te Pūkenga Operating Model – Calls for feedback on proposed future set up
Te Pūkenga has started engagement on its draft Operating Model. The feedback period runs until 5pm on Monday 8 November.

The Operating Model provides a high-level view of how the the functions and services required to meet the needs of learners, their whānau and employers will be coordinated.
As a business division of Te Pūkenga subsidiary Work Based Learning Limited (WBL), the Connexis team will be feeding back from an infrastructure on-job training perspective and ensuring the voice of our employers and learners are heard.
You can share your thoughts too.
You can find all the information on the proposed Operating Model by registering in the public engagement section of yourvoice.tepukenga.ac.nz or by visiting the Te Pūkenga website. To feedback, visit click here .
---
Trainee success story: "Just give it a go, take a chance, be ready to work hard, jump in, and prove everyone wrong!"

Operating a crane and driving a truck certainly weren't skills that Connexis Ultimit Ambassador Tara Treherne ever imagined would be in her career repertoire, but they are.
The Auckland based 30-year-old stepped outside the traditional career box for women to begin with by becoming a domestic electrician and now works for Electrix in energy supply where women are even more scarce.
"I never thought I'd do this sort of work but I absolutely love it."
Continue reading Tara's story here.
---
Growth brings a new role to Connexis, gives greater employer/ learner support for central North Island
We are pleased to announce the appointment of Angela Bailey to the newly created role of Area Manager – Waikato/ Bay of Plenty. Angela brings with her over 15 years of industry experience and proven relationship management skills.
Her promotion will ease the pressure on our Lower Central Team, headed by Jason Belcher, and help us manage the continued strong growth in our business. There has been a 41% increase in enrolments for Connexis apprenticeships and other training programmes so far in 2021.
Angela starts in her new role today (Tuesday 26 October).
---
In Brief:
Waihanga Ara Rau has taken over responsibility for developing infrastructure qualifications and unit standards. See their website for more information.
Te Waihanga New Zealand Infrastructure Commission has completed a draft strategy that sets a path for how New Zealand can overcome major infrastructure challenges and meet future needs. Learn more here.
Labour shortages across construction and infrastructure are at their highest ever level. (Source: NZIER, Quarterly Survey of Business Opinion)

---