With businesses and people now settling into the new form of 'normal' post the COVID-19 lockdown, I thought it timely for an update on the transformation of vocational education that is occurring.  This includes the biggest change in training delivery that our Industry has undergone for many years, along with a wide range of funding programmes that will support our economic recovery.
The Government's immediate focus has been on increased support for industry training so that employers can retain our country's current and future workforce.  This has been in parallel to the continuing progress of RoVE (the Reform of Vocational Education).  Together, the support and the strategy are a strong demonstration of the criticality of vocational education to our country.
As the new funding programmes are being developed the Connexis Field team has been actively engaging with our customers to keep them well informed of the financial assistance available.  This includes Free Trades Training, Apprenticeship Boost, Mana in Mahi and the Regional Initiative Apprenticeship Fund.  Our Key Account Managers are working alongside our larger national employers, and our local Customer Service Account Managers are engaging within their regions to ensure all our employers are aware of the support available.
Connexis have also been actively advocating with TEC to ensure all our core infrastructure programmes are included within the Free Trades Training programme.
Most Civil, Energy, Telco and Water programmes are now covered by Free Trades Training, including our introductory programmes Infrastructure Works Level 2 and Electricity Supply Level 2.
Continued from email...
While most of us were focused on core business throughout COVID-19, RoVE continued to progress.  The aim of RoVE is to deliver a new thriving environment of training for learners, employers and communities. To help achieve this, Connexis has been working closely with key stakeholders to take your feedback and channel your input into this process to ensure that the unique needs of our industry are met.
ROVE has lots of moving parts.  For Connexis our primary focus is understanding and influencing both standard setting (Workforce Development Councils - WDC) and arranging training (NZIST, Wananga and PTEs).
We also believe in the importance of research and improvement (Centres of Vocational Education).  By staying involved in a wide range of industry forums, we're able to both understand what outcomes officials are seeking, and better reflect industry needs and aspirations.
Infrastructure has some unique attributes, including those areas that are lower volume, more expensive to train in, and technically complex.  Through involvement in research and development and governance, we're aiming to represent the Water, ESI, Telco and Civil training needs as comprehensively as possible.
The input into the ROVE process is very much a team effort from Connexis.  It begins by listening to input from people in the vitally important 'coal face' of learners and on-site feedback, through to the Connexis management team joining a range of governance and working groups to represent your views.
A key deliverable of the new training system is offering learners more support while they're training, and vocational education that is more relevant to work. This will enable people to move more easily between regions and between work-based and provider-based training.
Work-integrated learning will become an increasingly important part of the vocational education system, giving people the opportunity and flexibility to earn while they learn, an initiative already well underway in our Industry with great results.
We would love to hear from you if you have any suggestions from the Industry's perspective that should be considered in the development of the new training system.
Contact us at askus@connexis.org.nz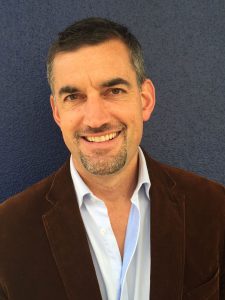 Ngā mihi,
Toby Beaglehole
Chief Executive
Government Funding update

---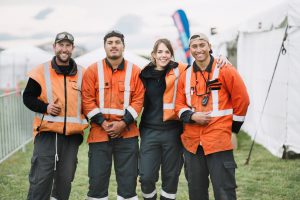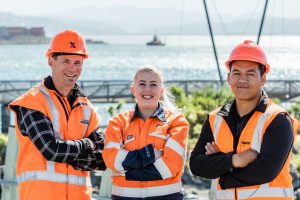 Workforce Development Council update
The Construction and Infrastructure Workforce Development Council (WDC) interim Establishment Board (iEB) has recently been appointed to work with industry to establish the Construction and Infrastructure WDC. Elena Trout, the board's chair has recently sent a letter describing their work and objectives and what to expect from them. You can read this letter by clicking here. 
Subscribe to receive news on rove
Changes to expect with our new e-Learning platform
With changes in technology and the introduction of a new Customer Relationship Manager system at Connexis, we are launching a new eLearning platform, and therefore use of the current Web Portal will come to an end.
For Assessors, Water and Electricity Supply Learners this will mean they will soon be accessing all their online learning and assessment resources from the new platform.
What does this mean for you?
Companies who have been accessing reports from the Web Portal should contact their Customer Service Account Manager (CSAM) or Key Account Manager in the first instance.
Electricity Supply learners will access learning and assessment resources for the programme they are enrolled into through the Connexis eLearning platform.
Assessors will access Evidence Guides through the new Connexis eLearning platform.
When will this happen?
The eLearning platform will be implemented in full from 1 August 2020.
We appreciate your patience while we transition to the new online learning platform.
new to online learning
The NZC in Introduction to Team Leadership L3 programme is now being offered online. This is delivered in partnership with Learning Wave, and will provide learners a more bite-sized programme with the added convenience of accessing training from anywhere in New Zealand.
Connexis has released a new eLearning programme for the NZ Diploma in Water Treatment in Drinking Water or Wastewater. This programme is currently being delivered in a blended learning format using eLearning courses, block courses, online assessment, workplace based practical assessment, and a final on-site assessment. Due to Covid-19 the face to face block courses were substituted with webinars by the WSP tutors.
The first Drinking Water cohort is progressing well through their courses and have engaged with the new online platform and use of webinars. We are getting positive feedback and using this feedback to improve the delivery of the course.
There is a new Drinking water cohort available to start on 7 September and a Wastewater cohort available on 28 September. If you are a Water Operators who has completed the Level 4 qualification, then we would encourage you to enrol for one of the Diploma programmes. These courses are covered by the recently released 'Free Trades Training' scheme announced by the Government.


Ten infrastructure companies will be opening their doors this year, at 18 events across the country, to promote their company and the industry to female school students. These events give the students hands-on experience and taste for what a career in infrastructure can offer.
Girls with Hi-Vis is part of Connexis' Ultimit: Women in Infrastructure initiative which is all about increasing the number of women in the infrastructure industry.
Infrastructure training milestone
Meet our 500th Civil Trades Certified graduate...
It all started with a keen interest in operating heavy machinery and it has led to an industry qualification for Raj Prasad.
Raj is a long-time employee of Auckland-based civil-engineering company Vuksich and Borich, and was recently accredited as a Civil Tradesperson after achieving his Civil Infrastructure Apprenticeship in Earthworks. This was a milestone not only for Raj, but also industry training provider Connexis, as Raj was the 500th Civil Trades graduate.
Civil Infrastructure Apprenticeships are practical skills-based qualifications achieved on the job. They offer a structured career pathway and are the steppingstone to becoming a recognised civil tradesperson.
Raj says, "I've found the certification study a very knowledgeable and inspiring journey.  I enjoyed doing the course as this was part of my everyday job with learning and help provided by both Vuksich and Borich and Connexis.
"Achieving a trade certificate is very important because it's a recognition of the knowledge a person holds.  I would definitely encourage others to do this mainly because it's easier than it looks and during the process you gain a lot of knowledge and understanding of safety, everyday operations and becoming a certified tradesman has never been easier."
Raj has worked for Vuksich and Borich for 10 years and is now a civil earthworks Construction Supervisor.  "I started as a grader operator and was promoted to a leading hand for various sites around Auckland. During my first five years with V&B I operated excavators, bulldozers, bulldozer and scoop, loaders, truck and trailer units along with articulated and heavy rigid trucks and the fuel service truck.
"I also hold a trade certificate in heavy commercial vehicle maintenance, so I spent a bit of time in our workshop to assist with the workloads that were needed from time to time."
Raj says he works with a brilliant team of people.  "And not forgetting the tremendous amount of help I have had from my fellow staff, the board of directors, management, and our Health and Safety Manager Andrew Dronjak. I also have an awesome team of Operators and Labourers that works under my supervision on various sites."
And Raj's aspiration for the future.  "I would definitely like to take on more courses with various modules if there's some available relevant to my role and step up as a senior construction supervisor."
Connexis Chief Executive Toby Beaglehole adds, "Raj's achievement is fantastic in its own right, and it's also a celebration of the other 499 industry-qualified civil tradesperson, which is a great milestone for New Zealand.  Civil Trades was launched December 2015 to recognise qualified and competent tradespeople within our Civil Infrastructure workforce."
As part of the vocational education sector, Connexis knows industry training is a vital part of responding to the workforce changes that COVID-19 has brought to New Zealand.
"It's an important time to upskill or reskill people and utilise skills across industries.  With border closures restricting the supply of overseas workers who represent 6.5% of the construction workforce, there's a real need to build a local workforce with the required skills in a timely manner," Toby says.
"Connexis is here to provide support to industry in all aspects of education and training.  The Government's Reform of Vocational Education (RoVE) will create a unified, regionally accessible vocational education system. With the challenges and changes faced by the infrastructure industry, we all need to ensure people are put first, change is managed respectfully, and we take the opportunities to increase wellbeing and grow our people."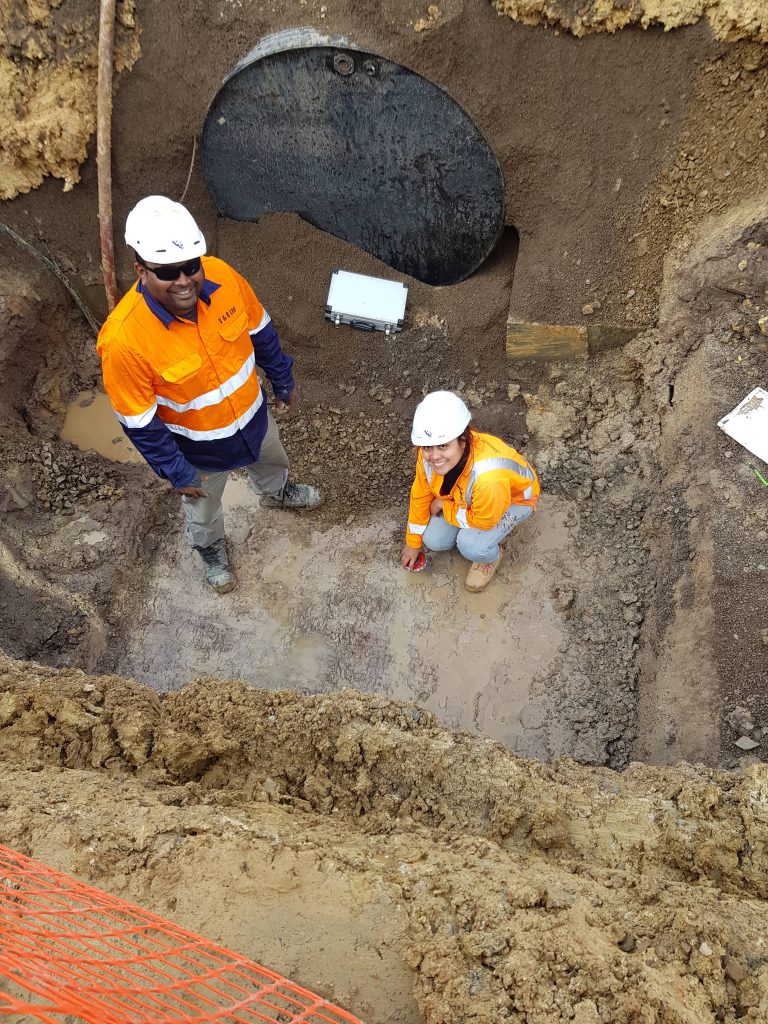 Qualification reviews
To ensure our qualifications, programmes and unit standards are fit for purpose, we are seeking your input for the following reviews:
CIVIL
ENERGY

The energy industry's showcase event has been postponed this year due to Covid-19.
New dates will be posted on the website as they become available > annualconnection.co.nz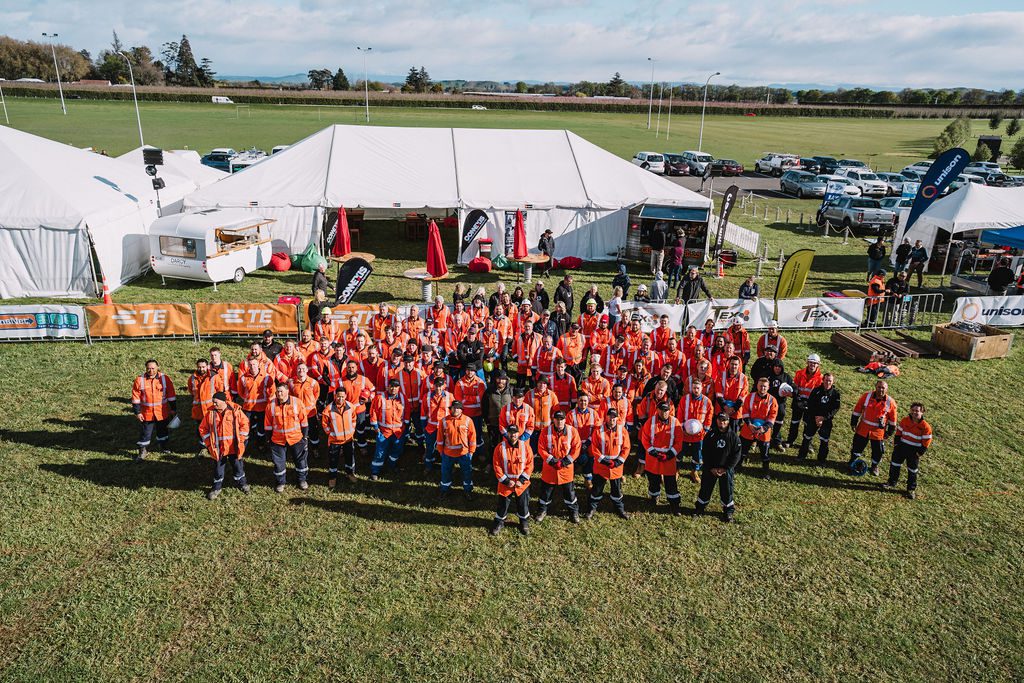 Questions?
Send them through to us here and we will reply once we have the required information available. 
Return to top